The last time I was in Las Vegas, which was pre-pandemic, we stumbled upon a car show at one of the event centers. I'm not sure which it was or what it was for, but the cars were glorious. 
One thing we noticed on several of the supercars and street racecars was that the taillights, headlights and event the side marker lights (both amber light and white lights) were almost all customized. They either had smoked lens covers or they had used paint to smoke the lenses. They looked great.
Knowing that these were show cars, we wondered if this made them not street legal. If you have tinted rear lights can you legally drive on the streets, or would you get a ticket because your motor vehicle is dangerous?
We recently wrote an awesome article about tinting your headlights. Much of the information is the same between both articles. However, the biggest difference is that the law is more favorable to tinting your brake lights – mainly because they're at the back of your vehicle and the dangers are decreased if you "blackout" your rear lenses.
Tinting your taillights can be done in three primary ways – using film, paint or lens covers. In each case, there are pros and cons as well as cost considerations. No matter how you tint your tail lights, you should know that it is legal in most states as long as you don't make them too dark.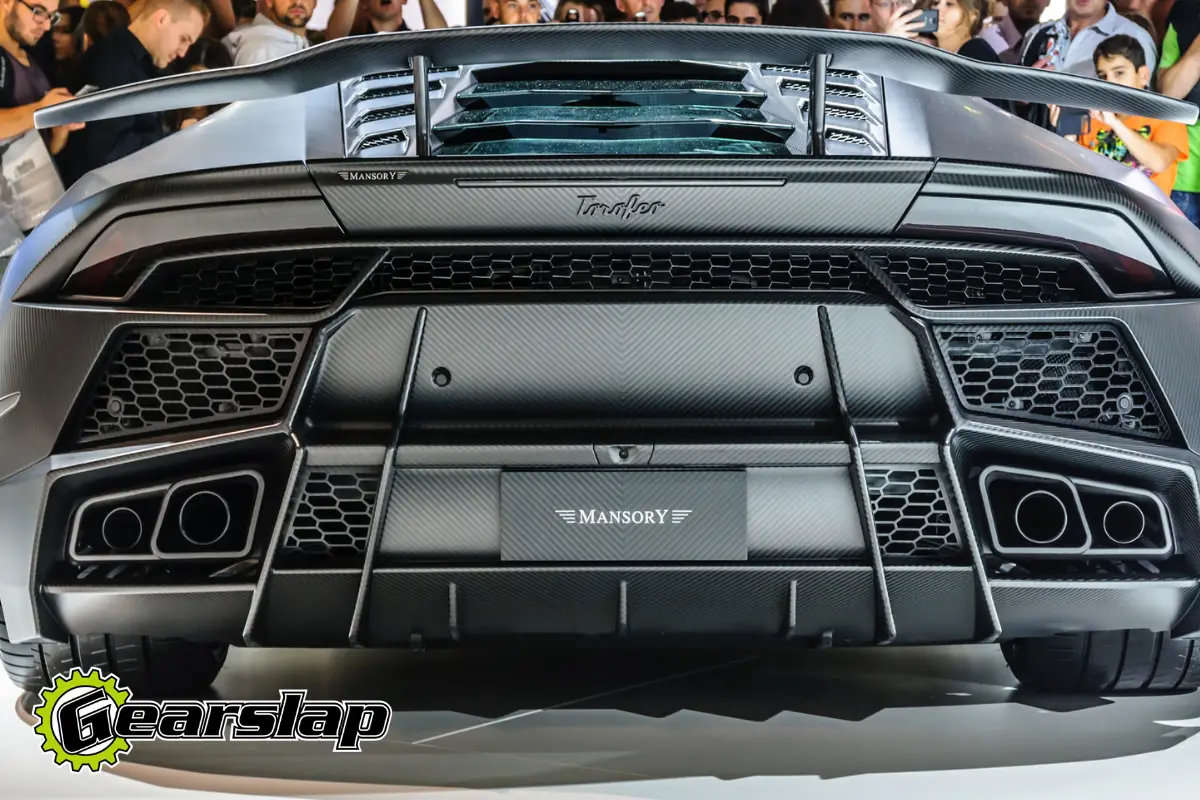 With that said, we see the value (and beauty) of tinting your brake lights and we know that it can be one of the unique ways to personalize your vehicle. Here, we will answer the legal aspects of modifying your car in this way. Also, we will examine the various ways you can modify this part of your vehicle.
Is It Illegal To Tint Your Tail Lights?
Most car owners, who are looking to modify their vehicle, often ask, "Can you put window tint on tail lights?" The simple answer is that some states do not allow any form of tinting of your tail lights. In the states where it is legal to tint your lights, you will have to make sure that you allow for the minimum required amount of illumination.
For instance, in certain states, the tail light will have to emit at least 24% of light with the tinting applied. No matter which states that you are in, all tail lights must be DOT compliant.
If you've recently smoked your taillights and want to know how to test them to see if they're within the vehicle code for your state, you should look them up first and then test the light output second. While the laws will be different (and less explicit) than head lights, it's important to be safe with your customizations. If you want to read up on how to test the brightness of your lights, you can check out this article here. 
Which States in the US Have the Strictest Laws About Tinted Taillights?
When it comes to tinting your tail lights, some states will be more strict about the level of visibility required. For instance, New York, Iowa, California, Virginia, and Hawaii have overall strict limits on window tinting. In New Jersey, New Hampshire, and Vermont, tinting any part of a vehicle is illegal. This includes the taillights.
Many of the laws around modifying your rear lights have to do with safety. They'll state things like "the driver must be able to see clearly out their rear window when backing up at night" or that the light covers may be tinted, but not over the white lights (reverse lights) – for the same reason. It's all about safety for you and other drivers.
You know what I'm talking about if you've ever come upon someone at night who either doesn't have their lights on or they have really dark smoked lenses – you can't see them until you're right on top of them. The laws for each state are written to prevent things like this.
How Can You Tint Your Tail Lights
There are three approaches that you can take when it comes to tinting your tail lights. You can either use paint or film to do them yourself (or have someone smoke them using one of these options). You can buy lenses that are pre-smoked or buy taillight covers that are already blacked out. Here's is a more in-depth look at each application method:
Painting Your Lights
I put this option first because I think it looks the best. In the photo above, you can see the result of using nice tinted paint to coat your lights. It has an awesome effect and looks even better than stock.
If you are looking to paint your tail lights yourself, then you will need to remove the tail lights from the vehicle. From there, you will sand down the taillights and then apply the spray tint as well as the clear coat (if you have the means and the supplies, you can also just add tint to the clearcoat and get an even better look).
You'll want to apply it in several light coats. After applying the clear coat, you will sand down the taillights once again with fine sandpaper (like 1500 grit). Finally, you allow for the paint to dry and then reapply the taillights.
If you do not have extensive experience when it comes to modifying your vehicle, then it will make more sense to have them professionally painted. There are many vehicle repair shops that offer tint spray applications on your lights.
Using Film to Tint Your Rear Lights
You also have the option to apply film to your tail lights. If you are looking to complete this project yourself, you will want to remove the tail lights from the vehicle. From there, you apply the film to the lights and carefully remove any air bubbles. You may have to use a heat gun or a hair dryer to make the film more pliable so it conforms to the lenses better (or you can apply it outside where normal sunlight should warm it up enough).
Finally, you re-install the housings onto the vehicle. Overall, applying film to the tail lights is going to be less complicated than applying paint. The nice thing about blackout film is that you can customize the level of tinting you want by getting lighter or darker tint. It's easy to know what "level" you'll end up with.
However, we do not recommend using the same film that is used for tinted windows. You can read up on that a bit more below. We also don't like the look of this as much as paint. But, if done professionally it usually looks better than OEM brake lights.
There is also the option to have the film professionally applied. Having the tint applied by a pro will make sense if you have a higher-end vehicle or you simply do not have any experience in modifying your vehicle.
Buy Pre-Smoked Lenses
One option that often gets overlooked for most vehicles is upgrading the whole assembly to pre-smoked lenses. Obviously, if you buy the whole assembly pre-smoked, where the polycarbonate plastic is actually dyed before it's molded, then this is the best-looking result – and the one we recommend. 
Because you're buying a whole new unit, you'll find that they're usually the most expensive option out of all methods. But, the nice thing is that you usually get upgraded lights – to LED in most cases – when you buy a new assembly. You can see an example of these here – and you'll also notice that this option is usually between $150 and $300 depending on the vehicle.
In order to use pre-smoked lenses, you usually have to remove the whole assembly and replace it with a new, smoked, unit. Just make sure you order the correct ones for your year, make and model.
Lens Covers
The reason "covers" are often ignored as an option to blackout your lights is that they look amateurish and aren't very durable (at least in my experience). They often fade and craze within a few years. If you're wondering what covers look like, you can see an example on Amazon here. Most covers like this are between $50 and $80. 
To install covers, you undo the screws that hold the OEM lights in place and replace them with longer screws after you put the covers over the factory brake lights (hence, why they're called "covers").
This also looks odd on some vehicles because the cover will stick out beyond the body lines and looks like the car has a cyst or lump on its backside!
Can you put a window tint on brake lights?
While it is possible to use window tint on tail lights, it is not recommended. That is because window tint does not stretch very well. This will make it hard for the window tint to conform around any curves on the tail light.
If you are looking to use tint for your tail lights, then the best type of tint to apply is one that is designed for light applications – we like the taillight films highlighted in the box below as it comes in many color and size options, is backed by Amazon's return policy and because it is designed for headlight and taillight tinting.
Gearslap Recommended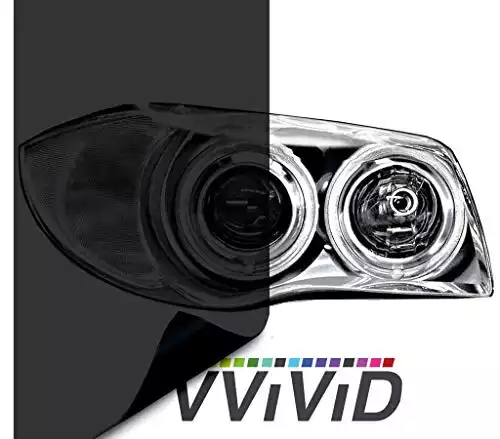 What is the difference between tinted and smoked tail lights?
When modifying your tail lights, you will have the option to use tinting or smoking. The main difference between both approaches depends on the overall effect of the light passing through the lens. When it comes to smoking the light, the appearance of the tail light will not be as dark as the tint. Tinting will allow for a darker appearance. However, with both approaches, you will be reducing the amount of light that passes through the lens.
Will tinted tail lights pass inspection?
Tinted tail lights will pass inspection under several conditions. First, tinting brake lights should be legal in the state where the vehicle is registered. Also, the light must meet the minimal allowable viability. Finally, the tail light may have to pass various appearance standards set by that state's Department of Motor Vehicle and any federal standards.
If you don't follow the procedures carefully and you get a tint that is too dark, you may find yourself trying to explain "how great it looks" to a police officer.
Don't let it get to that… that would make for a dark day!