Are you planning to upgrade the headlights in your car? Having a good pair of headlights is essential as it affects your view of the road. Compared to halogen lights and stock lights, LED lights are brighter and have a higher range. LED lights are more energy-efficient and have a longer lifespan.
 If you are wondering which is the brightest LED headlight bulb then you are at the right place. We are here to guide you so that you can make a perfect pick for your car. Let us first look at the factors to consider as you decide which headlight to purchase.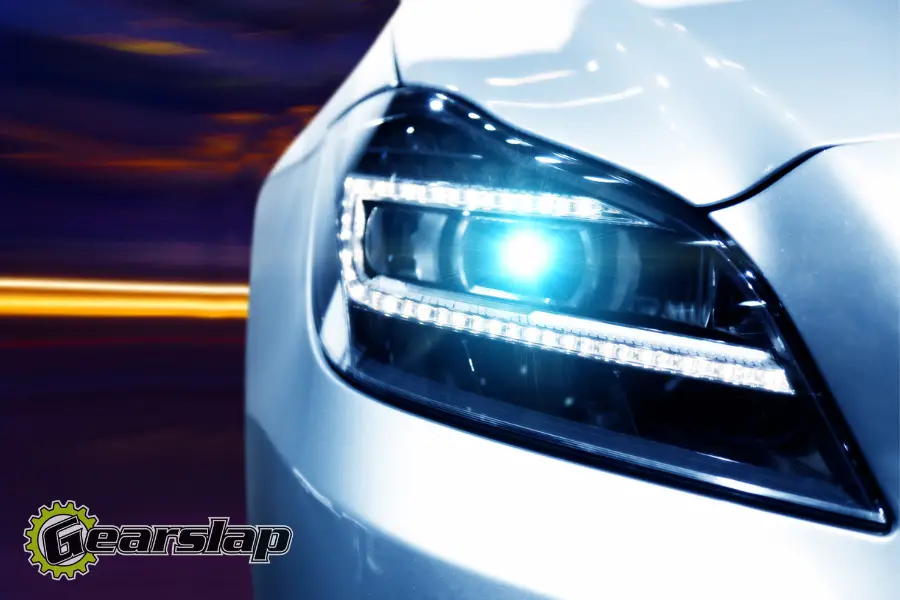 How Do I Choose the Best LED Headlight Bulbs?
What does LED stands for? LED is short for Light Emitting Diode and these bulbs are brighter than the other lights out there. This technology has been around for some time, and it helped the first astronaut land on the moon.
LED bulbs last much longer than your average bulb. In fact, they can last up to 50,000 hours! Because of their long-lasting effect and brightness, they are the most popular choices for your automobile. You can calculate the brightness of an LED bulb in lumens and consider it when choosing the right LED bulb for your car. Another critical factor is the operating life of the bulb, especially if you drive more at night.
How much brighter are LED lights? Most of these bulbs have an operating life of 30,000 hours. It implies that if you use them for around four hours every night, they should last for 20 years! Although not all bulbs last that long, you end up saving a lot of money.
Another essential factor to note is that most LED lights will need a CANBUS control unit to function correctly.
Are bright LED lights legal?
Bright LED headlights may be legal depending on the state. Typically, the bulbs come with a unique technology that makes them safer to use, and the other drivers won't get the glare.
Let's look at some of the brightest LED lights across various price points:
These LED lights are trendy because they have a substantial output of 60 watts and 10,000 lumens per kit. In fact, these lights are around 300% brighter than halogen lights. It has a laser-focused beam (1.2 mm), which ensures that the light goes far and wide.
 The color temperature of these lights is 6500 K which implies that these lights are super white. These LED bulbs work as low or high beam headlights or fog lights, depending upon the requirement, and are available in three sizes, namely H11, H8, or H9.
Another feature of these LED lights is that they incorporate a turbofan (12,000 RPM) and a hollow-carved heat sink to provide cooling. Also, these are CANBUS ready and can be easily installed in 98% of vehicles without giving any error.
 Specs:
        Brand: Fahren
        Weight: 10.8 ounces
        Model: 9012
Pros:
        These lights don't have a glare or a white spot
        They are 300% brighter than a typical halogen light
Cons:
        The lights may not work with all the models
These are a good option if you are looking for budget-friendly and low beam lights. Their brightness ranges from 6000K to 6500K. Also, the lights do not have a fan, so the design ensures less noise and longevity. There is an aluminum heat sink for cooling purposes.
The waterproof rating of HONCS headlight bulbs is IP67. It implies that they will function for 30 minutes when under 5.9 inches to 3 feet of water.
 Specs:
        Brand: Honcs
        Item Model: H11/H8/H9
        Operating Voltage: DC 12V Only
        Operating Temperature: -40℃ ~ +85℃
        Fit Type: Vehicle Specific 
Pros:
        The lights have a Legal beam pattern which ensures the safety of oncoming drivers
        They fit well in a range of automobiles
        They have a simple installation and come with a pair of white gloves
Cons:
        The lights work great at low beam only
        Some people may find them too dim 
The Hikari Ultra LED headlights are popular because of their illumination and adjustable beam angles. These lights also do a good job when it comes to thermal management. They have 1.2-inch square bottoms for managing heat and an aluminum heat sink that is instrumental in pulling all the heat away from the source.
 If you want a bright headlight that lasts longer, you should go for Hikari headlights, as they are 270% brighter than average stock halogen lights. However, they have a relatively higher cost, but you wouldn't need to replace them anytime soon if you invest in them once.
 Specs:
        Brand: Hikari
        Weight: 11.7 ounces
        Model: V55-H4
Pros:
        These lights have a longer life span of more than 50,000 hours
        They provide excellent temperature control
        The flexible beam angle provides good illumination
Cons:
        The cost is higher than the average cost of LED headlights
 Beamtech Headlights are known for their high-intensity, which is 8000 lumens, and a color temperature of 6500k. These lights provide perfect brightness that will be beneficial and will not hamper the vision of oncoming drivers. Moreover, they offer good nighttime visibility and have a decent waterproof rating of IP 65.
 The brightness, fanless design, and broader visibility make the Beamtech H11 LED Bulb a good choice. However, they are not compatible with all the models, so you need to decide carefully. 
 Specs:
        Brand: Beamtech
        Weight: 0.81 ounces
        Model: H11 LED bulb
Pros:
        The IP65 rating provides protection against dust and water
        These bulbs have a great lifespan
Cons:
        These lights are compatible only with specific models
·         The instruction manual is not written well, so you tend to get confused while installing them
You can choose several options for LED headlight bulbs on your car. Honestly, most of the lights above are on Amazon and aren't "brand name." If you want some choices that are well-known and have a company that stands behind them, we recommend Lasfit for your LED Headlights.