For anyone in the market looking to make upgrades to their car's engine, a great addition that you can do to your motor is by adding a cold air intake (CAI). If you've never heard of a cold air intake, it's essentially an additional car accessory that allows cool air to come into the combustion chamber and enhance the performance of your car's engine. 
As with anything, you may have many questions about whether you should install something like this into your car. And to be transparent, it's totally up to you whether or not this will be a good fit for you. However, this article should help you figure out the benefits and the disadvantages of installing a cold air intake.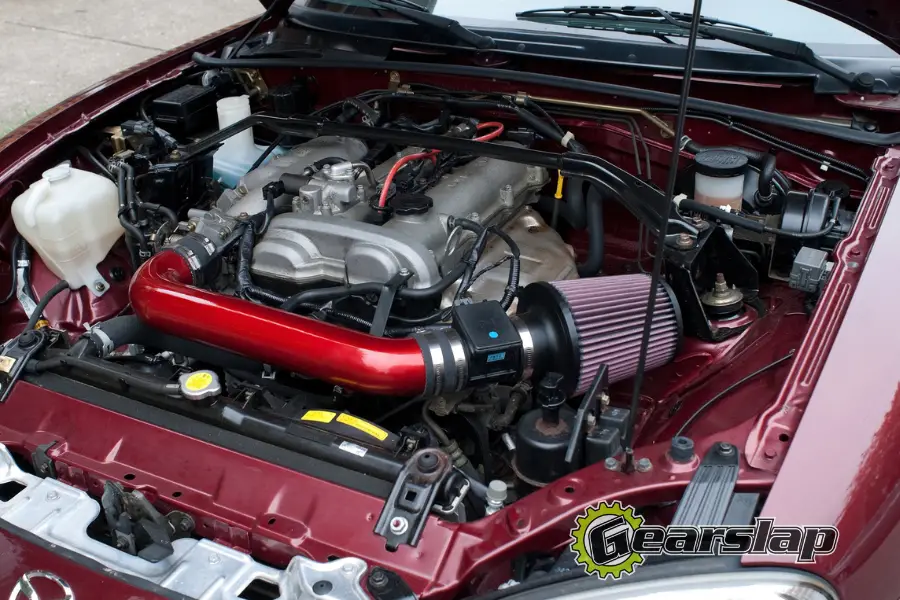 To quickly touch on the pros, there are quite a few benefits when you look at having one of these added to your car. CAI can be highly effective in enhancing how your engine runs, as it will give it better horsepower and increase mileage usage and acceleration. 
With such improvements, you may wonder how they could have any negative effects, but those come when you factor in the climate you live in. Let's dive into why it might be bad to use cold air intake in winter and what you can do to prevent unwanted consequences.
Is a Cold Air Intake in Winter a Bad Idea?
If you live in a generally colder climate, especially those dealing with long and frigid winters, you may want to reconsider installing one. Some adverse side effects can negate the benefits mentioned earlier when dealing with sub-zero climates. 
With all of the unfortunate attributes of winter, you don't want to add your car to the list of things to worry about. And with a CAI, you run the risk of your engine freezing over if the CAI and engine get ice build-up. There's also the worry of when you warm up your car before a commute, as it could increase the amount of fuel usage and raise the cost of everyday use. 
With that in mind, it's clear why, without the proper precautions, it's bad to use cold air intake in winter. 
What Are Some Cons to Cold Air Intakes?
Cold weather aside, there can also be other issues when installing your cold air intake. One of the biggest downfalls can be the price of one. While it may not be a super pricey install, if it's not correctly put into the car, you could have a slew of damages to fix on top of fixing the intake itself. 
Can a Cold Air Intake Damage Your Engine if the Air is Too Cold?
It's common knowledge knowing that getting even the smallest amount of water in your car's engine can become very bad very fast. But what happens if a cold air intake gets wet?
While your cold air intake itself can handle a small amount of moisture, just the smallest amount of dampness can cause your engine to suffer hydrolocking. 
As the CAI works, there have been cases where air particles get sucked into the intake, eventually turning into water. While it might not seem like a big deal, that can cause hydrolocking to occur, and once that happens, your cylinders get the moisture locked in, which can potentially ruin your pistons.
Additionally, when your intake gets wet, all of your benefits can be limited. The wetness in the CAI can result in a limited amount of oxygen running into the engine, which then means your intake isn't running at its highest mark.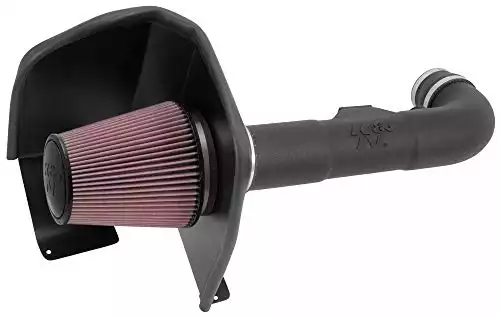 How Do I Protect My Cold Air Intake?
Anything with a car is an investment, and you want to make sure you protect that at all costs. The best way of doing so is by taking the time to ensure the installation is correct (and keep up with any maintenance that comes along the way)! You can also try to heat wrap around your CAI, which will help keep it nice and cool and enhance the power to the engine. 
Do I Need a Shield for Cold Air Intake in Wet or Winter Weather?
With all of the risks that can occur if you get water into your cold air intake, you should consider getting a shield to help prevent water from coming in. A shield is not only easy to install, but it's also pretty cost-effective in the grand scheme of things. It's also a great way to get other pesky things kicked up while driving. 
Does Cold Air Intake Need a Cover?
After taking the time to install your cold air intake, it would be wise to make sure you've got all your bases covered by adding a shield and cover to it. While the shield does a great job of protecting it against water, the cover will help decrease the chance of hot air coming into the CAI. 
If you do happen to get any hotter air coming in, you're taking a chance on the CAI not doing its job to the best of its ability. So, it definitely wouldn't hurt to add a cover as well!