The peninsula of Baja California in Mexico is legendary. It is known for its gorgeous coastline, valleys, and mountains. Furthermore, the location is also a playground for some of the most adventurous people in the world.
This peninsula is where they host one of the most famous desert races – the Baja 1000. In its most common format, it's a point-to-point race that usually starts in Ensenada, Mexico (about 80 miles south of San Diego, California) and spans most of the Baja.
Almost anyone can enter and race the Baja 1000 race. As long as you meet the minimum age requirements (and have a valid drivers license); can pay the entry fees, insurance fees, race fees and safety fees; your vehicle can meet your class requirements, safety requirements and tech inspection; and you can make it to the start line!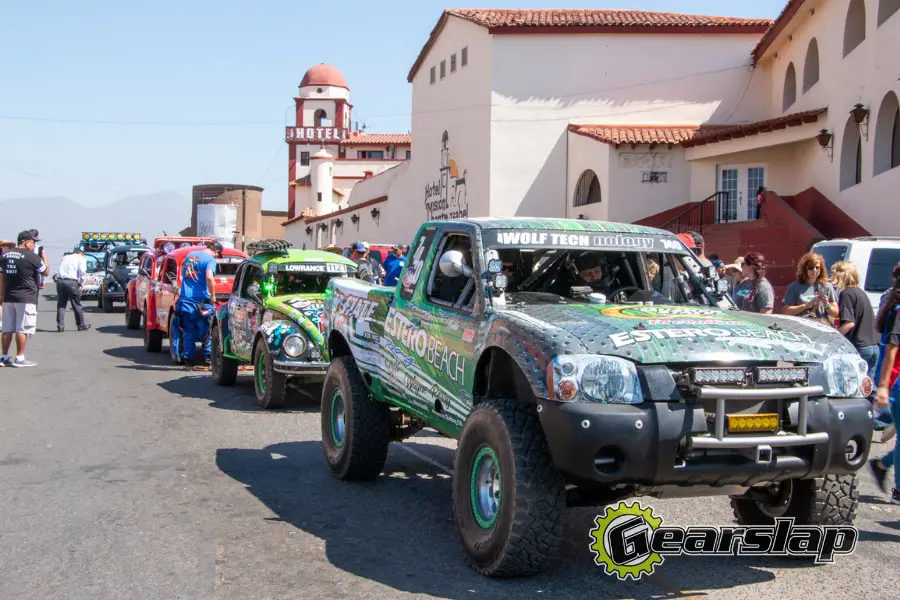 The Baja 1000 may be a good place for people looking to test their endurance. Likewise, you may want to enter the Baja 1000 if you are interested in just exploring the area. Whatever your reason, accepting the call of the Baja Challenge is a bucket list item that can be crossed off.
What is the Baja 1000, and what are the entry requirements? In the following sections, you can learn more about what to expect if you decide to take on this legendary off-road race.
How To Race the Baja 1000: Baja 1000 Entry Requirements
I'm not going to lie to you – the race is grueling. Most (about 50%) don't complete the race once they start. If you're crazy enough to want to take on the challenge, here's what's required:
The entry requirements for the Baja 1000 are relatively lax. If you want to enter the Baja 1000, you simply need to pay the entry fee. It is not unusual for the fee to be a few thousand dollars, and keep in mind it could change from year to year and based on the type (class) of vehicle you enter.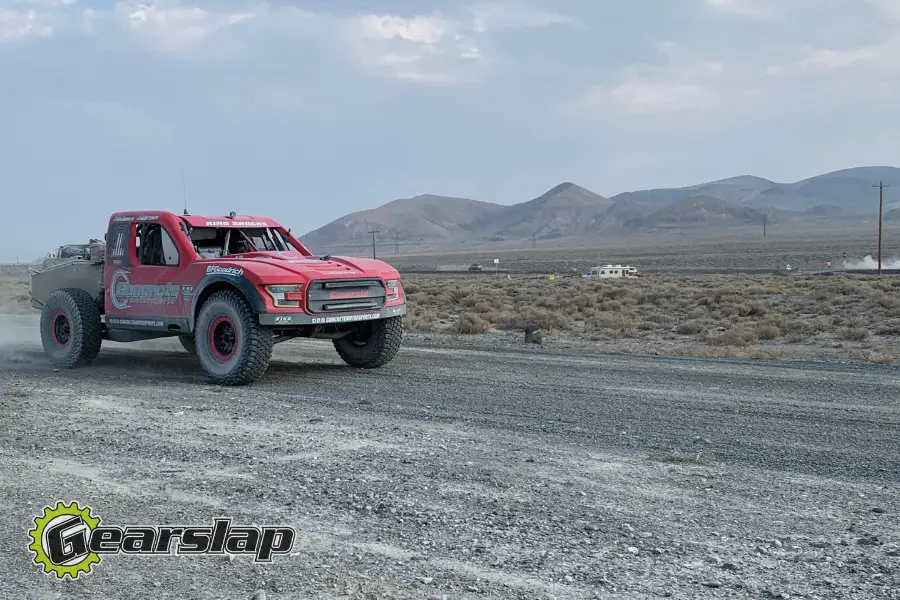 It is important to stay up to date on the potential fees associated with the race. Then, if you have to travel from out of town, keep in mind that you may incur other expenses as well.
The entry fee will include a wide variety of specifics including:
The base entry fee required to race
Insurance fees that protect the company
Safety fees that protect the drivers
Taxes related to the race
Land use fees for the race itself
Importantly, the entry fee can change depending on the type of vehicle you drive. Different offroad racing vehicles are segmented into classes based on various engine, suspension and other modification criteria.
There are also qualifying rounds (time trials) that help drivers get seeded prior to the actual event. Even though you might not get to race with the fastest people, you will still get to enjoy the race!
While just about anyone can enter the race, keep in mind that it's long and starts and finishes in a different place (known as a point-to-point race).
If this is your first attempt at desert racing, a shorter, loop race is probably a better way to start your "career". A loop race is one that passes through the same area multiple times which makes it easier on supporting pit crews and a better experience for a newer driver in case you encounter technical issues.
You can check out other SCORE or BITD desert races that are 200-500 miles in length and are a better way to dip your toe in this off road racing sport.
Do You Have To Qualify To Enter the Baja 1000?
Unlike numerous other races where you need to qualify before you can participate, you do not have to meet a specific qualifying time to enter the Baja 1000. You don't have to compete in a qualification race before the Baja either.
But, there are qualifying laps that allow certain drivers to be placed earlier in the order than other drivers (known as time trials), but these are usually reserved for pro-level racers and teams.
Preferential starts may also be given to people who finished well during the Baja 1000 last year. Drivers will also be sorted into different classes depending on the types of vehicles they drive.
Those who race Class 1 vehicles and Trophy Trucks might be invited to participate in qualifying during SEMA, which is at the Las Vegas Motor Speedway.
Do You Have To Be a Professional Driver To Enter the Baja 1000?
No, you do not have to be a professional driver to enter the Baja 1000! You simply have to have the guts, money, equipment, and physical endurance to participate!
One of the great parts of racing in the Baja 1000 is that people of all backgrounds are invited to take part in the race.
Remember that because anybody can enter, some professional drivers may participate as well. If you decide to participate, you may encounter a few professional drivers during the qualifying rounds; however, you do not have to be a professional driver to participate.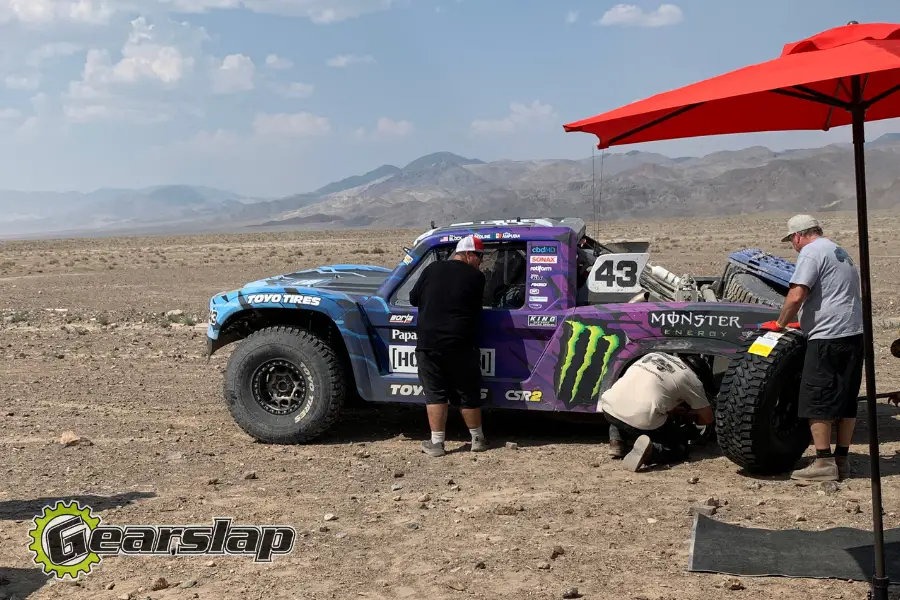 How Old Do You Have To Be to Race the Baja?
The Baja 1000 is orchestrated by SCORE International. All drivers need to be at least 16 years of age in order to participate in the race. Furthermore, all participants need to have a valid driver's license as well.
Anyone who is under 18 years of age must have a parent or legal guardian sign a waiver in order for them to participate. This is an addition to individuals who are over 18 years of age who need to sign a waiver as well.
As long as individuals are 18 years of age or older, they do not need to have anyone else sign a waiver on their behalf. Usually, this is something that is handled during the registration and check-in process. It is critical for everyone to understand if specific rules or regulations change for the Baja 1000.
Is There an Age Limit to Racing the Baja?
There is no maximum age for racing the Baja. Anyone who is over 18 years of age can participate without restriction. Those who are under 18 years of age need to have a valid driver's license and need to have their waiver signed by a parent or guardian before they can participate.
What Vehicle Do You Need?
In general, just about any vehicle can race the Baja 1000. Because the race is orchestrated by SCORE International, it might be helpful to take a look at the list to see what types of vehicles race.
While the vehicles are broken down into different categories, some of the most common vehicles that take part in the Baja 1000 include race trucks, open-wheel racing buggies, motorbikes, VW Beetles, ATVs and UTVs. Of course, these aren't the typical cars and trucks you see driving around on the road as most of them aren't street legal.
You need to have a vehicle that is capable of handling the brutal terrain in Baja California, Mexico. If you do not have the right car or truck, you will have a difficult time navigating the bumps, holes, and roots that are common in the desert and mountains of the Baja area.
Most people decide to use a motorbike or expensive vehicle that has been specifically designed for the terrain. If you do not have the right vehicle for the race, you might want to check out a rental vehicle instead.
Depending on the vehicle you decide to drive, you will be divided into a specific category. Examples of categories include Trophy Trucks, 2-wheel drive trucks, SUVs, 2 seat buggies, hammer trucks, and Baja Bugs. The classes can change slightly from year to year, so be sure to check out the website for more information.
How Much Does it Cost?
The fee for the Baja 1000 changes from year to year and can vary depending on the class of vehicle you drive. If you decide to enter the Trophy Truck race or Class 1 race, it is usually more expensive. It is not unusual for this fee to be more than $4000.
I'm sure you could get away with doing the whole race for under $5000 if you're budget conscience and frugal (aka – cheap), but that might actually make for a worse experience. I would budget $7K-$10K for the whole experience for amateur racers in most classes.
If you decide to enter the Pro Level 2 race, the entry fee is usually just under $4000. If you sign up earlier rather than later, you usually get a discount of about five percent. If you sign up within a week of the race, expect to pay more money.
While this is the entry fee, remember that you might incur other expenses as well. For example, you need to make sure you get your vehicle properly maintained so that it can handle the course. You will also need to think about travel expenses related to yourself, your team, and your vehicle. This includes food and lodging.
If you have concerns about the travel expenses, you may want to reach out to the race coordinator. They may have some arrangements with local hotels and travel providers that may be able to save you money on expenses.
Do You Need a Team?
While you do not need a team to participate in the Baja 1000, the vast majority of drivers have entire teams of people helping them compete. These chase crews will usually leapfrog the racer on the course to pre-determined pit stops or, if your race crew is big enough, they may go to a specific pit and wait for you to arrive.
This is an endurance race, so you need to make sure you have a strong support system in place. This includes not only for yourself but also for the vehicle.
For example, you need to have people who are familiar with your vehicle who can make sure it is in good working order throughout the race. If something goes wrong with the tires or wheels, someone has to be able to fix that. You also need to make sure your vehicle is filled up with your race fuel of choice.
You must have people available to support you, as the driver, as well. You need to make sure you can stay focused, have plenty of food, and do not get dehydrated. A lot of people have teams supporting them in this capacity as well.
Most drivers have an entire chase crew that helps them out with everything. If you prefer to do this alone, you may want to check out an "arrive and drive" option – which includes everything from 3rd party crews ("Baja Pits") to vehicle rentals. Obviously, this is usually extremely expensive.
Other Potential Criteria and Qualifications
The Baja 1000 is not your traditional race. The vehicles that participate are not your standard 4 x 4 vehicles. Most are specially designed and purpose-built race vehicles. Many of the vehicles that participate in the race are only 2-wheel-drive vehicles
Some people even build their cars themselves, and it is not unusual for a build to range from $50,000 to $500,000 depending on the class. The cheaper entry points are usually in the race bikes, Beetle, UTV or classic divisions. Apart from this, as long as your vehicle fits into a certain class, you should be able to participate.
Remember that you will need to keep your car gassed up during the race. You might go through several sets of tires as well.
While there is not necessarily an age restriction (as long as you have a driver's license), you need to note that this is not your typical road course, so you should be prepared to push your mind, body, and vehicle to the limit to compete in this race.
What To Expect Before, During, and After the Race
As a few final points, you need to know what to expect before, during, and after if you decide to take the "Baja Challenge". These points include:
Before the Race: You should check out the course. While the course can change from year to year, it often starts in Ensenada and finished in La Paz. The race is open to trucks, motorbikes, buggies, and Baja Bugs. You should expect to have your driver's license and vehicle vetted to make sure you fit the requirements. You need to pick up some local knowledge as well, so consider doing some pre-running.
It's also a good idea to log copious amounts of seat time before the race. There's no better preparation for both driver and race vehicle than hours logged during practice.
During the Race: You are going to be surrounded by other drivers. One of your biggest challenges will be the weather and elements. The silt dust can be blinding, the temperatures can be hot, and all of this will be made worse by hundreds of vehicles flying through the area as fast as they can.
Race Communication: Expect to stay in regular communication with your team so they can keep your vehicle (and you) in good working order. Furthermore, the course is not closed, so if you do happen to hit a paved road, traffic will keep flowing in both directions.
After the Race: Once you cross the finish line, the first thing you should do is make sure you get food and liquid into your system. You will probably be dehydrated. After the race, there is an awards ceremony for the winner. It is put on by SCORE International, so those who finish within the time limit and at the top of the list will be recognized accordingly. You need to make sure you have travel arrangements for yourself and your vehicle to get back.
If you feel like you are ready to tackle the Baja 1000, then take a look at the registration information here! This is a fantastic challenge that attracts people from all over the world.