Two of my cars were parked on my childhood property for an extended period while I was away at college. Neither of them was driven and they weren't even started (thanks dad!).
Just after graduating, I decided I wanted to resume working on my cars. After a period of time, I was able to borrow a trailer and truck to make the 400-mile trip to get them.
After a long drive, I arrived home and realized I didn't have a winch on my truck or trailer. And I was by myself. 
In order to get the cars on the trailer, I'd have to drive them up. Fortunately, they were both running when I parked them, both had rebuilt engines and very low miles on the rebuilds. A strong battery should have been all I needed.
But after pulling the dipstick and dropping the oil filter on both, I realized that the oil in both of them was chunky and one of them looked like it had separated.
This was a new experience for me. Could motor oil actually go bad just sitting in the oil pan?
Even though I hadn't driven my cars in years, it appeared to be the case. I grabbed an old, unopened, quart of oil I had from the rebuild from the shed where the cars were parked and it poured out a waxy layer of goop into the funnel. 
Luckily, I pulled the funnel before any of it went into the engine. 
Can an unopened bottle of motor oil go bad just sitting on the shelf too? I guess this was also the case.
I decided to change the oil in both of them before anything else. After more work than I had planned, I was able to get them home.
I'd like to share with you what I learned.
Can Motor Oil Go Bad?
Yes. Motor Oil can only last up to the time limits issued by the manufacturer (usually 3-5 years for conventional motor oil). That is why it has an expiration date on the packaging. After it expires, it loses its ideal viscosity and thus cannot efficiently perform its primary lubrication function.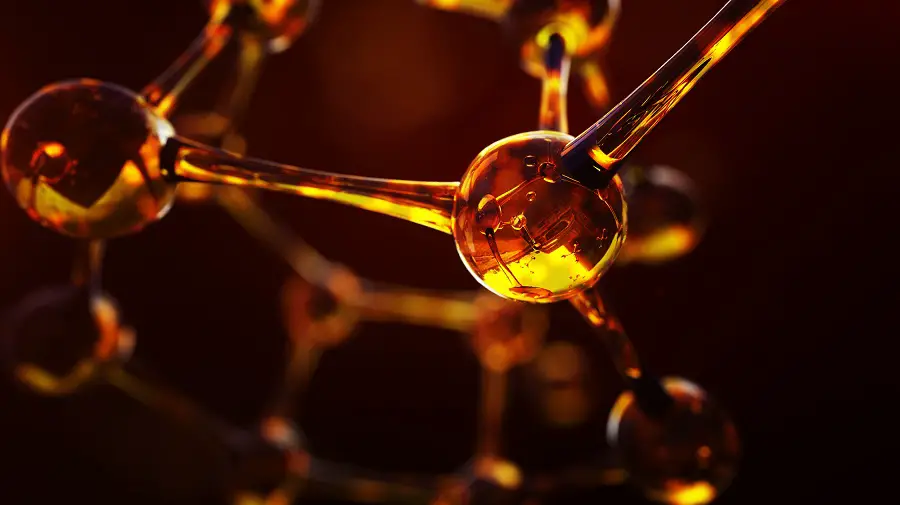 Other than expiry, storage conditions influence whether motor oil will go bad. Manufacturers recommend storing your oil under ideal conditions in the original sealed container and keeping it from extreme temperatures to ensure it lasts between two to five years.
Most oil will last a minimum of 3 years before its expiration date. However, some oils will sit on the shelf for several months before being purchased. By the time you get it home, it may only have two years before it "expires".
Opening the original bottle increases the risk of it going bad by exposing it to contaminants like water and dirt. These contaminants accelerate the rate of degradation and reduce the oil's effectiveness as a lubricant.
Predicting when exactly our motor oil will go bad is challenging because of petroleum stability (how well it resists changes in its composition depending on exposure), type of oil additives, level of use, environmental factors and the amount of time it sits.
Motor oil goes bad due to chemical reactions when exposed to oxygen, light, water, and heat. Consequently, how we store the oil has an impact on how long it takes for it to go bad. And how frequently we change our oil (if you have a sporadic maintenance schedule) can impact your oil's durability.
In an engine, motor oil is broken down as it lubricates the moving parts and comes into contact with the contaminants produced as your engine wears. After several thousand miles, the motor oil is broken down, and we have to replace it.
The type of driving you do will also impact how quickly your oil breaks down. If you drive in a lot of stop-and-go traffic, if you race your car, if you accelerate quickly (or max your RPMs with every shift), if you tow heavy loads or if you live in an area that has big swings in temperature, your engine oil may break down more quickly.
Additionally, if your motor has any problems – like if it has a faulty cooling system or other issues that may cause uncommon wear – this can affect the oil's thickness making it go bad.
Does Oil Go Bad if you don't Drive?
As mentioned earlier, the oil in my cars had gone bad by the time I finally tried to get them started and loaded on the trailer. I wondered how long motor oil could sit in your engine before going bad – especially if you don't drive your car? Should I have changed my oil even if my cars were sitting and there were only 100 or so miles since the last oil change?
And more importantly, if my car sits without running for an extended period, should I be concerned about oil degradation?
Unfortunately, yes. However, the rate that it deteriorates also depends on several conditions too. If it is not in our engine, and the containers are opened, this means that the aforementioned ideal storage conditions are not being met.
Usually, how long engine oil lasts before going bad in a motor depends on driving conditions. Motor oil usually needs to be replaced when the additives in it are depleted while driving. However, this does not mean that the engine oil will last forever if we don't drive.
You can usually find out if your oil is bad by checking what comes out of your oil filter (this will save you from needing to drain it all without knowing if it's still good). Especially if your oil change intervals are measured in "years" instead of miles. Oil can still go bad even if you don't drive.
The temperature in an engine is generally unstable. This temperature variation will lead to the oil losing its desirable properties over time.
Additionally, the oil is exposed to contaminants while running – like microscopic metal slivers, debris, water, and carbon/soot build-up in the engine. The sediment accumulation is guilty of degrading motor oil sitting in an engine for extended periods.
If our car is not in use for an extended period, consider draining the motor oil in the engine before storage. The additives and other distillates can settle if oil sits in your oil pan for too long.
This can cause damage to the engine at startup (and explains why some people will "prime the oil pump" before trying to turn the engine over if the car sits for a while). 
Does Motor Oil Expire on the Shelf?
Oil can go bad even if sitting on the shelf. However, for it to go bad, it would take up to five years, or more, if it's sealed. If open, it can take 1-2 years. The shelf is the ideal place to store motor oil if we want to store it for long periods but make sure it's on a shelf in a climate-controlled area to get the most amount of time before it goes bad.
An unopened bottle will last longer than an opened container. And, like with all things, not all shelves are created equal – we recommend an area that meets the following conditions:
It should not be exposed to extreme temperature (whether hot or cold) – or big fluctuations in temperature.
No direct sunlight- sunlight causes accelerated oxidation. UV (ultraviolet) rays in sunshine cause oxygen molecules to react.
It should be clean and dry.
If oil sits on the shelf at the store, then it should endure better as the temperature fluctuation is narrower and the parts store should rotate it occasionally.
Does Oil go Bad in the Heat? (like in a shed or an uninsulated garage)
There is perhaps no direct answer for this. The answer is subject to the temperature range in the shed or garage.
Oil Manufacturers recommend storing motor oil between 40 degrees and 85 degrees Fahrenheit. If the temperatures remain within this temperature range well and good. According to the companies we called, the oil additives like this narrow range of temperature.
Extreme summer heat can alter the oil's chemical makeup, preventing it from doing its job of lubricating and cooling the engine as effectively as it should. High temperatures cause sludge to accumulate, which can clog your engine.
It is not advisable to store motor oil outside in a shed, considering we would not have any control over the heat variations, especially during the summer months. Additionally, if your oil has been opened, it might not protect our oil container adequately from rainwater that comes from summer thunderstorms and dust.
Water ingression will occur when this happens; our motor oil will end up getting contaminated.
Does oil go Bad if stored Outside in the Winter?
The answer to this is also based on on-site conditions. On temperatures alone, without considering other factors, motor oil will likely go bad. Some motor oil companies add additives that keep the oil stable in conditions below 0 degrees Fahrenheit. 
Low temperatures make the motor oil thicken, as it contains wax, forming a sludge. Eventually, it becomes too thick to flow.
Motor oil containers have a headspace between the oil and the lid, subject to the low temperatures outside. Low temperatures make air contract. Consequently, the pressure difference will pull air into the headspace to fill the space vacated by the contracted air.
This air contains moisture that will condense as the temperature gets lower and mix with the motor oil.
Can you Still Use Motor Oil After its Expiration Date?
We just went through a whole bunch of words to tell you that motor oil can go bad and that you shouldn't use it after it expires. But what if you're left with no choice.
What if you buy some oil straight off the shelf at your local auto parts store (or at a random auto shop). You get it home and you find that it hadn't been rotated frequently and it's already expired – based on the manufacturer's expiration date.
Or what if you're like my favorite YouTube influencer and you buy a car that has sat for the last 15 years and need to drive it home. You get it running and you're ready to hit the road (and are short on time). Should you use the oil that's in the motor?
You shouldn't use it, but you can if you're in a pinch and it's only for a relatively short amount of time. As long as you check the oil and ensure it hasn't separated and that it still retains some of its viscous properties, you should be fine using it for a short period.
Using a quart of expired oil to top off your engine if it's low probably want cause catastrophic engine failure. Likewise, using oil that has sat in your engine for a few years while you try and get it started won't break it.
Just make sure it has some in the engine before you try and turn it over. 
I could have used the oil that was in both of my cars just to get them started. And could have added oil from the bottle that was in the shed (if I shook it up first). It wouldn't have been the best – especially on newly rebuilt engines – but it would have worked long enough to load them and unload them from the trailer.
But in either case, I would recommend switching it out for fresh oil as soon as you can. Once you get where you're going, take it to a service station for an oil change (or change it yourself).
Or once you get the "garage find" started, you should dump the old oil and give it some new "vitamins and minerals".
We always recommend going with the best oil you can afford – and will always recommend synthetic over conventional. 
So far, however, we've been chatting mostly about conventional motor oil – does synthetic go bad in the same way?
Does Synthetic Motor Oil Go Bad?
There is no predetermined limit on how long synthetic lubricants should last before they expire. 
Different synthetic oil brands have varying claims on how long their oil brands can last. Manufactures like Valvoline claim their oils can last for an unspecified period as long as it's stored under suitable conditions.
Mobil claims that their oil can last up to five years if stored properly. The consensus is that synthetic oils need to be stored in their original container and in a suitable environment to truly last for extended periods. It is also advisable to keep the oil away from direct sunlight.
Synthetic oils are better suited to deal with varying temperatures like storage outside during the winter and summer months. Typically, they have additives that keep them stable at both extremes.
The constituent elements also affect the shelf life of synthetic oil. The different compounds used to make synthetic oil have a varying shelf life. Some aspects like iron can also act as a catalyst in the oxidation process.
The bottom line is that Synthetic motor oil will last longer on the shelf, sitting in a parked car and even under normal use. It's designed to be better. It's designed to last longer and stay viscous even after use.
This is why we recommend it over conventional motor oil. It is engineered to be better for your car.
And if you're a racer or work on racecars, you should insist that you get the best for your car anyway. It just performs better.
And better performance never gets old.