I've mentioned a few times that my first "official job" out of high school was for NAPA Autoparts. I started out at their distribution center in the batteries and oil section. I later moved on to a different area (Echlin electronic components) and eventually made it in retail management.
The point of this is that I learned quite a bit about auto parts and even more about how retail works when it comes to generic, or store brand, products. They always told us to say that they were just as good as the name-brand versions. 
It didn't stick with me or make much sense until I learned that most generic products are actually manufactured by the same companies that make the recognized brands but are just sold under a different name – and not advertised.
Most generic motor oil in the World is produced by Warren Distribution and is headquartered in Omaha, Nebraska. They produce private-labeled oil for big companies like Costco, Amazon and Walmart. The next biggest private labeler of oil is Valvoline who makes NAPA's house brand.
Let's get into the details.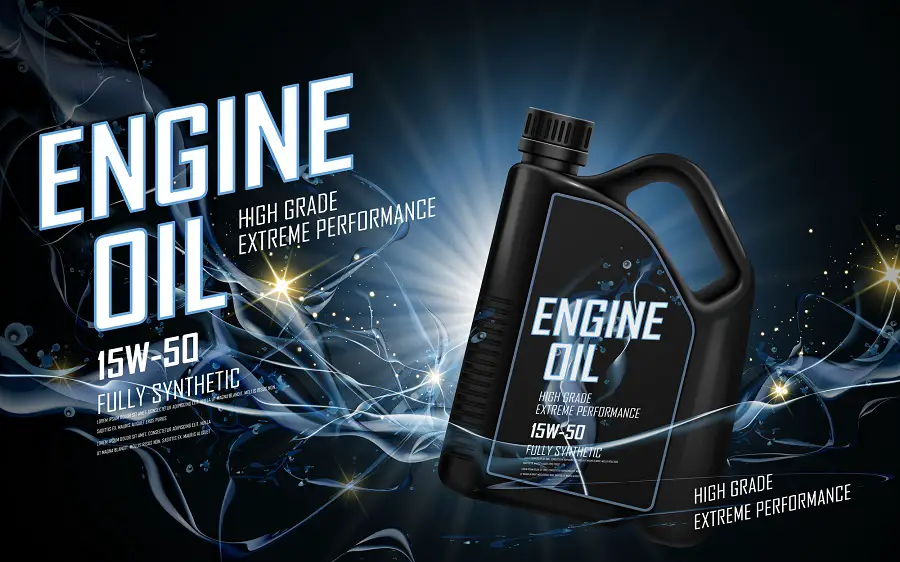 What is the Difference Between Name-Brand & Generic Oil
We should get this out of the way first; what are the name-brand motor oils? If we're going to talk about the generic oils then we should first establish the baseline of which ones aren't generic.
We define the well-known engine oil brands to be the following:
Mobil 1
Valvoline
Pennzoil
Castrol
Quaker State
STP
Royal Purple
You've probably heard of most of the brands on this list. That's why they're the "big boys" – and that's evidence to one of the key differentiators between name-brand and generic – MARKETING.
Quality Differences Between Good & Bad Oils
The differences between name brand motor oil and generic motor oil can be great depending on where it is produced. A lot of the generic oils sold in dollar stores, some off-brand gas stations or in grocery stores come from foreign companies that don't have really high standards or quality reputations.
 – And we aren't even going to get into the discussion about the difference between conventional motor oil and synthetic oil. Let's just say that we're mostly comparing synthetics in this article – because they're better, for the most part.
These types of generic oils (those sold in low quantities with low standards) are usually produced overseas or in Mexico. We do not recommend using any generic oils from places like this – they're okay in an emergency, but we recommend changing your oil as soon as you can if you have to use them.
You don't want to compromise engine performance just to save a few bucks.
What are the "Good" Generic Oils Then
It's important to get good quality motor oil to run in your car. Well-formulated oils will have the correct balance of lubricants, detergents, preservatives and stabilizers to help your car – instead of doing damage like premature engine wear.
The biggest difference between name-brand and some generic engine oils is quality (mentioned above). If you get good quality oil, however, then the only difference between the big names and generic is advertising. Generic oil doesn't have to be sold with a lot of pomp and circumstance. It's just good because it's good – and cheap.
We recommend the following generic oils – mostly because they all come from the same places.
AmazonBasics
Unsurprisingly, AmazonBasics offers a synthetic motor oil. While Amazon itself is easily recognized, the brand that makes your oil is generic. They create motor oil in 5W-20, 5W-30, 5W-40, 10W-30, 10W-40, 20W-50, 0W-20, and 0W-40 with high resistance to viscosity and thermal breakdown.
AmazonBasics is manufactured in the USA and meets all safety and usage ratings for modern vehicles. Refined by Warren Oil and sold by Amazon, this generic option saves money with your oil change. I like this one because it is inexpensive and of high quality – plus it can ship to your door in a matter of hours in some markets.
Is AmazonBasics Motor Oil Any Good?
Short answer: Yes. Long answer: Yes, for the money AmazonBasics motor oil provides just as much protection and lubrication as name brand oils, at a fraction of the cost. Because it's produced by Warren, it has the same qualities & properties as any of the "big guys".
The only problem is that the package doesn't clearly show how much oil remains in the jug. For the cost, though, it's easy enough to have an extra quart on hand in case you underestimate how much to add to your engine.
With decent ratings and low cost, AmazonBasics is a great generic oil option and easy to purchase.
Super Tech Full Synthetic
Super Tech is Wal-mart's brand of synthetic motor oil. They guarantee 10,000-mile superior wear protection with premium oils and additives specially formulated for high-performance. The motor oil meets the GM Dexos1 Gen2 specifications and passes all inspections necessary to keep your vehicle running smoothly.
I like this oil because it protects my high mileage engine from deposits and residue, keeping the engine clean and functional. It also conditions the seals in the engine, so I'm less worried about burning oil.
Super Tech is available in one quart or five-quart options, so if you're changing the oil in more than one vehicle at a time as I do, it's cost-effective to purchase the larger five-quart package. The biggest concern with this oil brand is that shipping from Wal-Mart is less reliable than others, and oil quarts get damaged in transit. Buy this one in person.
Walmart has historically gone with one of three companies to produce their oil products – either Warren Distribution, Citgo or Exxon/Mobil. Most are currently manufactured by Warren. According to a representative of Warren, you can tell if it comes from them if Warren Performance Products, WPP or WSE is on the label.
Alternately you can check the MSDS that comes with it to see where it was produced. For the money, Super Tech is a great deal.
NAPA Motor Oil
Another recognizable name in car parts, but still generic for motor oil, NAPA motor oil protects your engine against deposits no matter what temperature you're driving in or your engine holds. It has enhanced oxidation control so the oil won't thicken as much and has anti-wear additives.
Valvoline, a highly respected name-brand oil company, processes and creates NAPA motor oil and is available in five-quart containers. I like the NAPA oil in part because of the ease of finding information. With NAPA, you can access the entire material safety data sheet, MSDS, and can see all the classifications and components.
Because Valvoline backs it, I know this is an oil that will provide stability for my car's engine and keep it running smoothly for the total 5,000 miles or more between oil changes.
Valvoline is headquartered in Lexington, Kentucky.
Motorcraft Synthetic Oil
Ford Motor Company recommends Motorcraft Full Synthetic Motor Oil because it meets all their requirements for their warranty. It has a high viscosity index that helps minimize wear and tear on your engine. It even reduces friction in the engine parts.
In the 1950s, Ford Motor Company created this brand to produce their car parts, oils & lubricants and other items. This branch of the business produced motor oil from 1950-1961. They closed down for several years but restarted in 1973 and continue to produce motor oils today.
Motorcraft offers blend oils as well as synthetic and premium, anywhere from 0W-20 to 10W-40. The synthetic blend is excellent for the 2013 model year and on hybrid electric vehicles and is rated below -20 degrees Fahrenheit, making it a perfect choice for cold-weather travel.
Motorcraft oil offers improved fuel economy with their 0W-20 blend, which meets WSS-M2C947-B1 and SN PLUS. It is API certified for gasoline engines. An MSDS is on their website, which I love about this oil, too. Transparency in safety is essential.
Harvest King Motor Oil
Harvest King motor oils are available at an excellent price. Made with highly refined base oils and an additive package that protects your engine from wear, corrosion, oxidation, thickening, rust, sludge, acid, and deposits, Harvest King is a reliable oil.
Harvest King meets API standards and provides improved fuel economy, sludge protection, protects the cleanliness of the pistons, and protection from emissions. A low-cost, high-efficiency oil, Harvest King keeps my engine running smoothly and is a favorite oil.
Harvest King motor oil is also produced by the Warren Oil Company, or Warren Unilube. While this is a generic brand, it is backed by big-name oil in what used to be a Pennzoil plant in Pennsylvania.
Warren produces oil for many of the companies on this list, selling generic and name-brand oils alike.
Kirkland Signature Motor Oil
Kirkland Signature is the generic brand sold by Costco Wholesale. Their oil is available in 1 or 5-quart bottles and offers extended engine life and better fuel economy.
Kirkland Signature oil comes in full synthetic or heavy-duty diesel. Also meeting API standards and offering protection for the longevity of your engine.
Kirkland motor oil is good because it meets all the requirements for "good" oil. It's a good blend, is backed by a big company and offers the protection that your car needs. It does the job.
Like others on this list, Kirkland Signature motor oil is made by Warren Oil Company.
Warren Oil Company
Warren Distribution was formed in 1922 by James Schlott and is now the largest lubricant manufacturer in North America. They create products for manufacturing, private companies, international retailers, and wholesale oil distributors.
Based in Omaha, Nebraska, Warren Distribution makes more than 140 million gallons of products, including their motor oil. This privately-owned company prides itself on hometown values and integrity in business and customer service.
Their products are marketed and sold within the United States, but they also ship to more than 45 companies worldwide. They offer private labels to mass merchandise chains like Costco and Amazon, auto parts chains, farm stores, home stores, and convenience stores. 
With packaging plants in Iowa, West Virginia, Texas, and Alabama, Warren Distribution provides excellent quality motor oils and lubricants for their private label partners. Their quality rivals that of name-brand competitors.
Ashland Oil and Valvoline
The brains behind Valvoline and Ashland used to be one conglomerate business but recently split into two separate companies. Ashland now focuses on the additives to motor oils, while Valvoline continues to grab new markets in Asia, Europe, Latin America, and more for their oil stores.
Valvoline is a name-brand oil company, but they offer private label oils to a few places, maintaining the Valvoline standard.
Generic Motor Oil Can be a Good Option
As we've explored, generic motor oils provide a very good option for your vehicle. So long as you're buying from a reputable private label provider – like Warren or Valvoline – you can be assured that you're car is getting all the "vitamins and minerals" it needs to stay on the road (shout out to Derek at Vice Grip Garage!).
They are cheaper and just as good as the brands that have to price higher to cover their cost of marketing. It's worth giving them a shot for your daily driver, hot rod or race vehicle.