BMW first their 3 Series vehicles in May 1975 and since then there have produced seven generations of these vehicles. Its name comes from its predecessor, the BMW Series 2. For BMW, the Series 3 is the best-selling BMW model of all time and it is sold in 50 countries all around the world. In this article, we will talk about the BMW 3 Series so that you can make a more informed decision about your next BMW purchase. 
Out of the seven generations, the first generation of the BMW 3 Series was only available as a 2-door coupé. Over time, the model expanded to include a 2-door coupé, 4-door saloon, 5-door estate, 2-door convertible, 3-door hatchback style, 5-door liftback. Rear seats are standard equipment in all models – accessing them is more difficult in the two-door versions.
In 2013, the coupé and convertible models went exclusively to the 4-series BMWs and were no longer available in the 3-Series.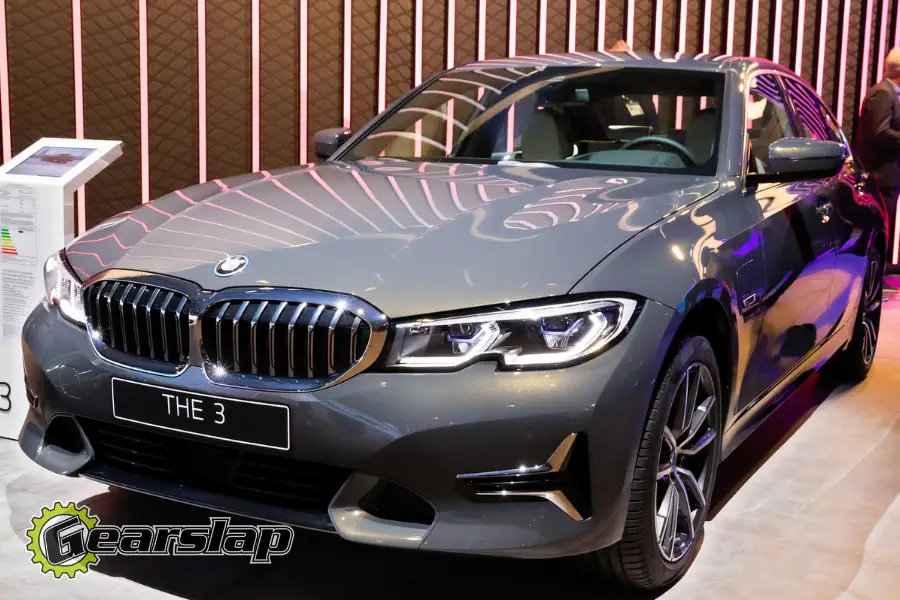 What does 3 series mean for BMW?
Each BMW model year usually has 3-4 trim packages with varying comfort, technology features, and engines according to the buyers' preferences. The 2022 BMW, breaking the trend of 3 trim packages, and expanded theirs to 6 trim packages with their new groundbreaking turbocharged engines. 
Before 2022, the Series 3 BMW had a standard powertrain and conventional transmission, but the 2022 vehicle powertrains use electric motors as the main source of drivers in the engine. This saves weight and enhances the rigidity of the vehicles. These powertrains will incorporate electric motors as the main driving source, which will work together with the battery pack and the new internal combustion engine as a generator for the engine's power. 
There are several differences between the US and European BMW models. Because of the bumper requirements in the US, one difference is that US vehicles may have larger bumpers depending on the technology utilized. Also, due to regulations, US BMW models usually have much bigger airbags than euro models.
Many of the European BMW engines are smaller than US engines because of cheaper petrol in Europe. Also, the European models come with a first aid kit and a warning triangle based on German law. Another difference is that American BMWs don't have rear fog lights. This is something required by law in Europe, but not anywhere else. The next large difference is that the speedometers on European models are higher.
What engine does a BMW 3 Series have?
The 2022 3 Series BMWs feature 48V mild-hybrid engine technology for enhanced eBoost power and greater engine and fuel efficiency. These engines maintain the standards from previous BMWs and have from 406 lb-ft of torque to torque – 250 lb-ft of torque to torque. BMW models usually have a 6-Speed or 8 Speed manual transmission with enough power and efficiency to satisfy most drivers.
It's also an option to get 8-speed or 6-speed automatic transmissions. With over 250 ft of torque, these engines will get you down the road quickly in any BMW 3 Series trim level.
Primarily in Europe, BMW also offers a few turbodiesel models which have more torque and get better mileage than their unleaded counterparts.
Which is better, the BMW 320i or 328i?
The 320i is a TwinPower Turbo engine that generates 180 horsepower with an Auto Start-Stop function and Brake Energy Regeneration options to save fuel and ramp up the fuel economy.
The 328i is similar but has more cutting-edge technology such as a GPS navigation system linked to a touchpad. Also, the 328i is available in a 6-speed manual transmission or an 8-Speed Steptronic transmission system with eight gear ratios. Both the 320i and the 328i will give you fun and consistent performance on the highway and in daily driving.
What are they known for?
Reviews from Edmunds.com say 3 Series BMWs are known for being the perfect luxury compact sedan. Its elegant and refined features will impress you just as well as the vehicle's smooth power and sharp handling. In 2018, Edmunds' ranked the BMW 3 Series among the Best All-Wheel-Drive Sedans for 2018.
Not only does the BMW 3 Series come with plenty of power, a comfortable ride and adaptive cruise control, but they also provide amazing tunes via a full Harman Kardon sound system. 
The 2022 BMWs are elegant yet aggressive in their style with high-quality premium upholstery, BMW Assist emergency telematics, and luxuries like a two-way power glass moonroof for each trim package. The top speed for a 3-Series with performance tires is 155 mph, and the 2022 330i can go from 0-60 mph in 5.3 seconds. Out of the 2022 3-Series lineup, the M340i xDrive is the fastest of them all. BMWs blend the best of both worlds and with a fuel economy rating that reaches 34 mpg on the highway with a phenomenal performance capacity.
Is the BMW 3 Series expensive to maintain?
When compared with other models, the 2022 BMW Series has fixed a lot of the over-engineering issues that have caused issues maintaining the vehicles in the past. Not all BMWs are the same and have different costs to maintain them. There are several different series that BMW makes today. Although the BMW 3 Series has traditionally been the most popular, there are a variety of other models with different maintenance issues. ABetterBMW Blog said that in 2019 the average 5-year maintenance cost for the 3-Series BMWs was right in the middle of the pack when compared to the 2, 6, and 7 Series BMWs. 
What makes it reliable, awesome, cool, attractive?
If you are someone that has to spend great lengths of time each day in your car, BMWs are a great option for something that drives well but is also comfortable and responsive to your needs and wants. They are also good-looking cars that make a statement at the office or on special occasions due to BMWs being a symbol of class and success. These cars are the epitome of comfort with leather seats, ambient lighting, a USB port, HD radio, and in most cases SiriusXM Satellite Radio and HD Radio.
BMWs are so loved because no matter what, their performance versus cost ratio is unmatched. One BMW 3 Series Review says that BMWs offer sheer driving pleasure because of big things like rear-wheel-drive, responsive steering, quick acceleration, and the little things like heated seats.
What are known issues?
Although these issues are relatively simple to fix, BMW mechanics say that one of the most common problems with BMWs is the battery connectors (followed closely by using the wrong type of oil for your BMW). Another common issue is occasional improper timing within the engine as well as random rattling noises at times.
What is the average price or price range currently?
The average MSRP, manufacturer's suggested retail price, for the 2022 BMW 3 Series vehicles is $41,450 – $56,700.
Why is the BMW 3 Series so expensive?
The first reason is that the building of these vehicles is high quality all the way around. This occurs in even small things like durable handles, knobs, buttons, and perfectly fitting interior and exterior body panels that feel good. Another reason they are expensive is the outstanding cabin insulation, leather finishes, and the variety of high-end materials for the interior.