Have you ever wondered what the fastest production car's top speed is? Your daily driver might be able to get up to an impressive top speed, but what if you could do double or even five times that speed? You've been asking "Is there a top speed list for mass-produced cars?" and we've got an answer for you! 
Before we find out the top 10 fastest production cars as of 2022, let's take a look at how is a top speed record set and what qualifies as a production car for the top speed record.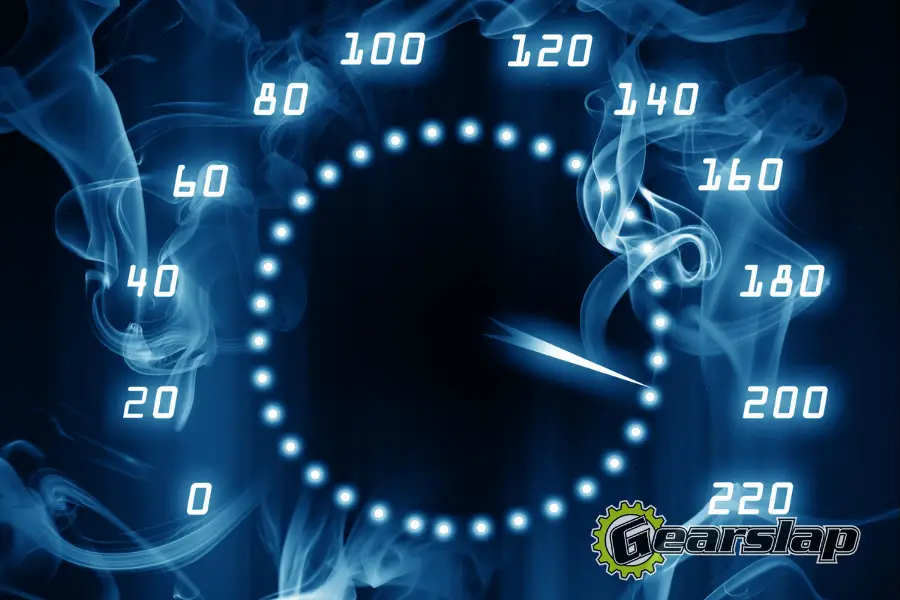 How Does A Car Make The List Of The Fastest Production Car
Before we can set new Guinness World Records for production car top speed, we need to know the rules. 
What Are The Rules
When it comes to finding out what is the fastest production car's top speed, we need to get the rules down first. The Federation Internationale de l'Automobile, most commonly referred to as the FIA, is the international authority on land speed records. These are the general rules.
Cars must meet the criteria for being a production vehicle 
The speed is calculated based on an average of two runs 
The test is conducted on a playa, tarmac, or other public roads
That's it! Cars can run on gas, E85, or even have an electric motor and still be in the running for top average speed.
Are Multiple Passes Needed
One of the tricky parts about answers "How is a top speed record set?" is looking at the multiple passes rule. Here's how it breaks down. 
Cars need to do two passes in opposite directions and then their top speed is calculated based on an average of those runs. This attempts to account for outside factors like wind interference. 
Where Do They Do The Testing
Testing for the top speed of a production car is done all over the world! Long stretches of straight highway, tarmacs, and flat desert land are all ideal locations for these tests. It mostly depends on where the vehicle is being produced or where the car company wants to hold its tests for promotion and marketing reasons. 
Is There An Official Record/Governing Body
The FIA is the international governing body for land speed records whether you're driving an Agera RS or a Hennessey Venom. They cover everything from answering is there a top speed list for mass-produced cars to land-speed records for custom-built cars. The FIA is widely respected as the go-to official record keepers for the fastest cars ever made. 
Do The Cars Have To Be "Street Legal"?
In order for a car to count as a production vehicle, it needs to be street legal. The definition of street-legal can change from country to country and even state to state within the United States. This makes the exact definition of street-legal a little vague.
One important thing to consider is that these cars are street legal, but their top speeds usually aren't. There are very few places in the world where you can actually take one of these production vehicles up to its top speed legally. So, even though these vehicles are street legal, you might not want to push them to their limits on your local highway. 
Cars that are made for racing aren't typically street legal. In order to get the maximum speed, you need to take everything out of the car and make it as light as possible. This means removing things that are required for safe driving on the street like unnecessary lights, seats, and performance tuning the engine beyond what's usually legal. 
This brings up the question of what, exactly, is a production car. 
What Qualifies As a "Production Car"
Here's what qualifies as a production car for the top speed record. 
There are generally three criteria that a car must meet in order to be considered a production car. There are some more specific requirements that cars need to meet in individual countries, but these are the three criteria that production cars all across the world meet.
The car needs to be mass-produced in a series of identical models
 The car needs to be available for purchase by the general public
 The car also needs to be street legal 
Now, let's take a look at cars that definitely make the list of fastest production cars.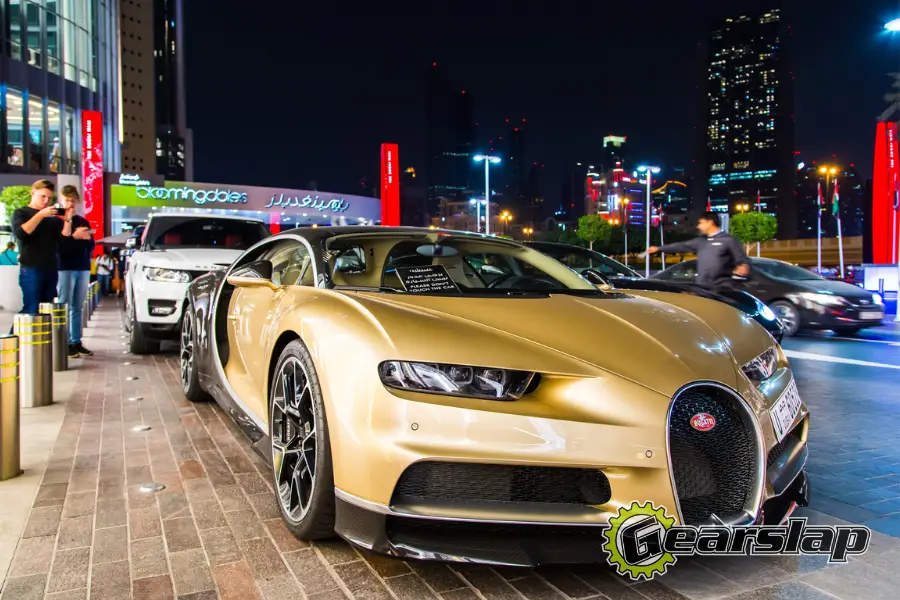 1. Bugatti Chiron Super Sport: 304.7 MPH
The Bugatti Chiron Super Sport holds the fastest production car record. The 1,600 horsepower quad-turbocharged engine is truly a feat of engineering perfection. At speeds this high, every bit of engineering counts. Bugatti even had to have the performance tires x-rayed to ensure they were up to the task of handling reaching nearly one-half of mach one. 
You can even watch the Bugatti Chiron Super Sport reach 304.7 mph in real-time. 
2. SSC Tuatara: 282.9 MPH
Where once we had a champion, we've now got a runner-up. The SSC Tuatara briefly held the number one position with a self-reported top speed of 316 mph, but those numbers didn't hold up to scrutiny. SSC still enjoys a solid history of fast cars and their SSC Tuatara still managed to take the number two slot after an independent test. 
The car is an incredible engineering accomplishment, utilizing an electric motor to control air, a motor to control fluid flow and an actual engine that has the ft of torque required to push the car to almost 300 mph.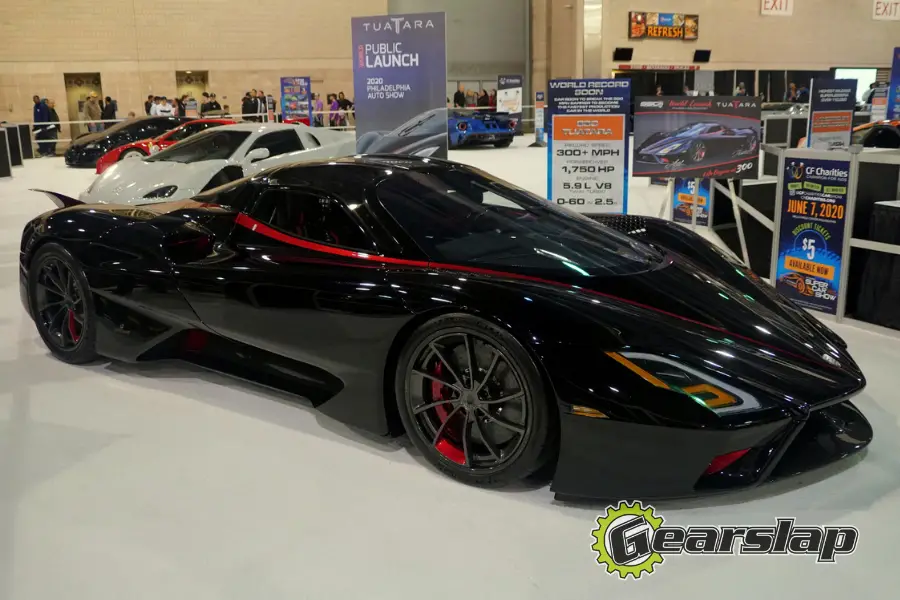 The SSC Tuatara Controversy 
The SSC Tuatara created a major buzz in the street-legal speed scene when its manufacturers claimed their production car hit 316 mph. This would have had its nearest competition, Bugatti, eating dust. However, it turns out that the SSC Tuatara was more a fast talker than a fast car. 
As it turns out, SSC admitted that the SSC Tuatara didn't even break 301 mph. This car averaged 282.9 mph which is well below the previous record. SSC blamed the error on a communication breakdown, but there's another problem with the SSC Tuatara. 
As recently covered by Donut Media in the video below, the folks at SSC put out a video showing two passes for the SSC Tuatara in their attempt to break the record. The second pass, showing speeds in excess of 330 MPH is what lead many to believe it was "misleading".
The reason? The second pass was almost 30 MPH faster than the first pass – which is very uncommon. The internet sleuths, doing what they do best, analyzed the video and did some complicated math to prove that the car wasn't going as fast as it did. They were right.
SSC blamed the error on faulty speed equipment. The equipment manufacturer (Dewetron) said they didn't follow the calibration specs. So the title fell.
This car pushes the boundaries of what we can consider a production vehicle. The SSC Tuatara was a limited run of just 100 vehicles with a price tag that breaks two million dollars once you throw in a few options. That's not technically breaking our first and second rules for a production car, but it's getting close. 
Did the SSC Tuatara get a second crack at the record?
In January of 2021, the SSC team showed up in Florida with their team to try and beat the record again. They had faith that their car could do it. But this time they brought along a group from RACELOGIC, Garmin and IMRA to measure and certify the attempt.
They were able to break the record at the time, with a combined pass of 282.9 miles per hour. This was an astonishing accomplishment that proved that the Tuatara was indeed a fast car.
While it was great to get the record, they still weren't satisfied. They wanted to get the title of the first production car to break the 300 mph record. That attempt was thwarted due to an accident involving high winds and a trailer flipping while going through Utah. Sad. But they still held the title of the world's fastest production car right?
Nope.
They would have kept the record if it wasn't for those pesky kids over at VW. Soon after their attempt, the record fell again to the Bugatti Chiron Supersport (check out our full article with facts on the Bugatti Chiron).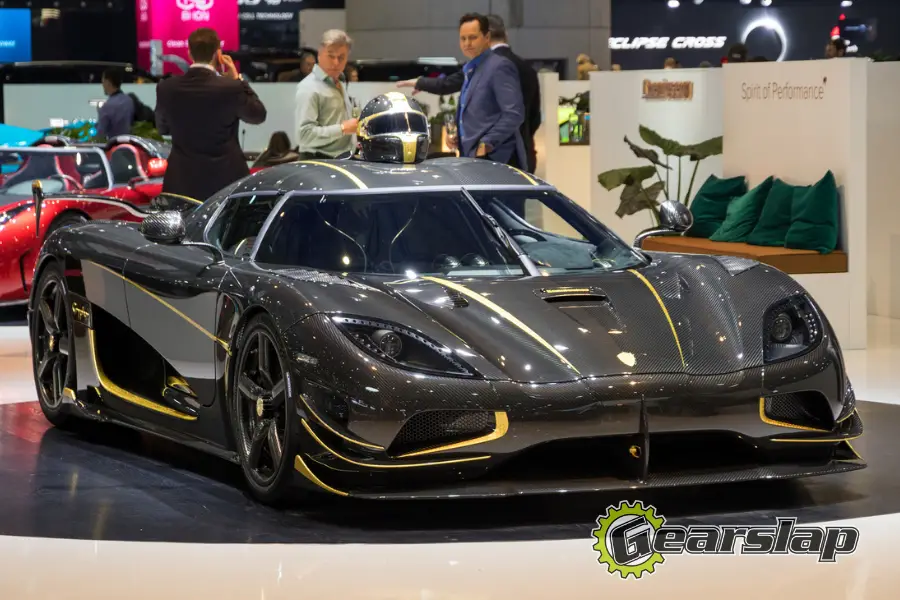 3. Koenigsegg Agera RS: 277.8 MPH
The Agera RS proves third place might actually be better than first! 
The Koenigsegg Agera RS has a story behind its third-place position. A private owner reached out to Koenigsegg to suggest taking their Agera RS out to Nevada for some speed tests.
They managed to reach over 1,300 horsepower and even snagged a few other world records at the time. 
4. Hennessey Venom GT: 270.4 MPH
Number four is a controversial pick. The Hennessey Venom GT is a fast car and no one is disputing that, but it might not be able to make the official lists of fastest production cars. 
This lightning-fast ride hasn't sold enough units to reach "production" car status and, so far, has only done speed tests in one direction. Still, once a few more Venom GTs are sold, and they take the car back to the Kennedy Space Center's landing strip, it's going to be officially in the books.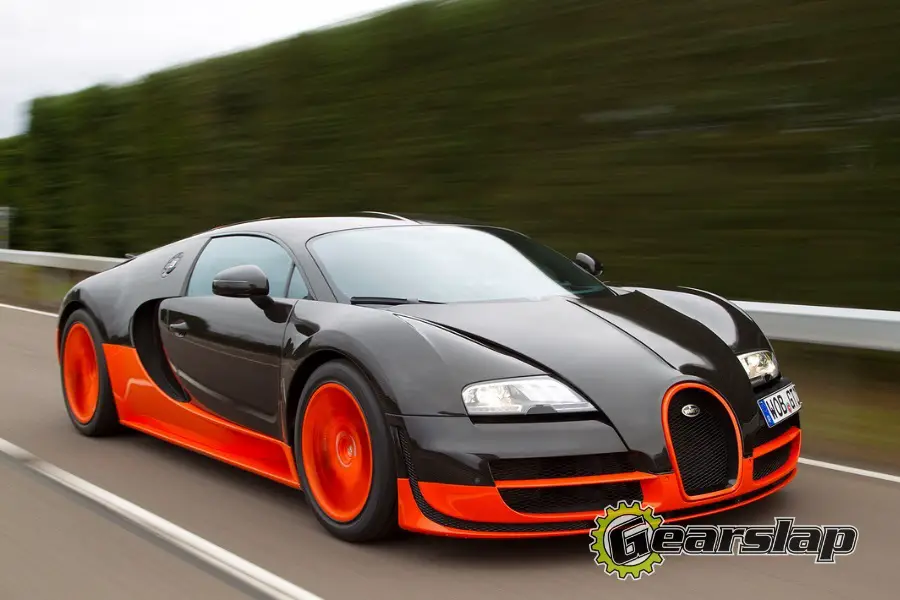 5. Bugatti Veyron Super Sport: 267.8 MPH
If you've been following the fastest production cars for any length of time, it's not going to be a surprise to you that Bugatti is showing up on this list more than once. The Veyron Super Sport is one of Bugatti's fastest rides.
Bugatti even installed a top-speed mode in this car. The Veyron Super Sport comes with a second key that you use to unlock top speed mode. The car even goes through an automated safety check before allowing drivers to access that 267.8 miles per hour speed. 
6. Bugatti Chiron: 261 MPH
Bugatti is back on our list for a third position in the top 10 fastest production models. The Bugatti Chiron is one of the most interesting cars on the list. Bugatti themselves decided to not do a top speed test for this car. A Bugatti fan acquired a Chiron and did the top speed test themselves.
The max speed on this car is listed as 310 miles per hour, but Bugatti has decided to design restrictions around the tires as their reason for limiting its top speed closer to 260 miles per hour. 
7. SSC Ultimate Aero TT: 256.1 MPH
SSC is back on the production car speed record list with the SSC Ultimate Aero TT. The Ultimate Aero TT used to hold the Guinness World Records title for the fastest production car, but since then it's been topped by other vehicles including another SSC car. 
The SSC Ultimate Aero TT has a set of air brakes hidden in its gull-wing doors that aid in slowing down this legendary speedster.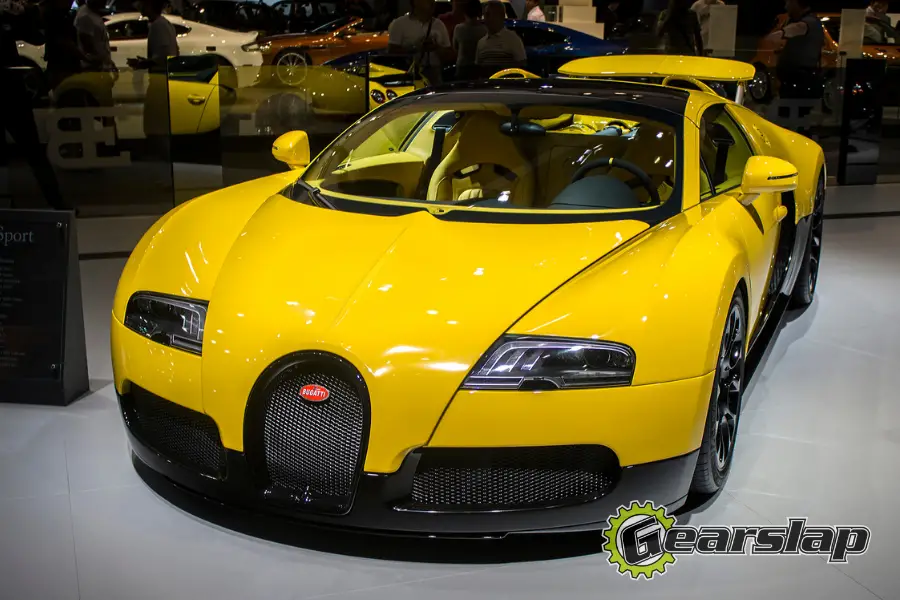 8. Bugatti Veyron: 253 MPH
Not only is this another Bugatti, but it's also another Veyron. This is the original Veyron, and it can jettison drivers from 0 to 60 in just 2.5 seconds. That's reaching 60 mph faster than it takes you to read this sentence. The original Bugatti Veyron was a world record holder when it first came out and still ranks in the top ten today. 
9. McLaren Speedtail: 250 MPH
Now it's time for something a little classier. The McLaren Speedtail combines European elegance with James Bond's eye for style. This car has the boldest design out of any vehicle on this list and McLaren claims it can break 100 mph faster than you can count to ten. 
10. Aston Martin One-77: 220 MPH
We're ending our list with another Bond callback. The Aston Martin One-77 has a classic car-inspired design. This Aston Martin was limited to just 77 units. After one was destroyed in an accident in Asia, only 76 remain. The Aston Martin One-77 truly lets you drive fast in style.