When it comes time to learn about the BMW 5 Series, there are a number of aspects to consider. While there are some enthusiasts who do not believe that the 5 Series offers the same level of athleticism as past editions, those who are looking for a compelling vehicle are in luck. These luxury cars are as spacious, not to mention very well equipped.  
Whether you are looking for something that is best suited for road trips or work commutes, the BMW 5 Series has you covered. However, in order to understand where you are going, you have to understand where you have been. Let's take a closer look at some of the more interesting factoids about these vehicles.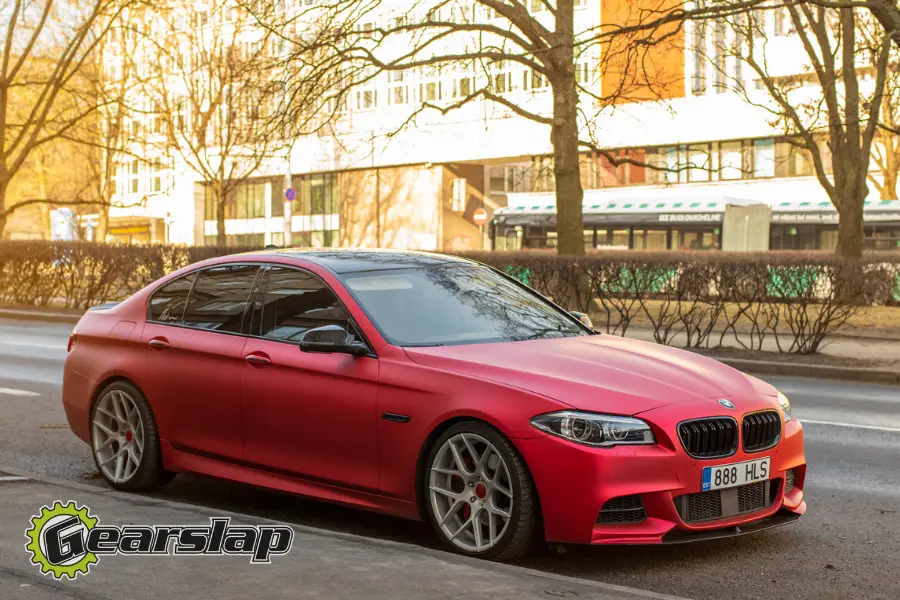 What Is The History Of The BMW 5 Series?
As the successor to the New Class Sedans, the BMW 5 Series has been manufactured since . Now in its seventh generation, the 5 Series was only available in the sedan body style initially. In 1991, the wagon/estate style was added to the lineup (which is also known as "Touring").
The "Gran Turismo" was produced for eight years, as the five-door fastback was available from 2009 to 2017.   Naturally aspirated four-cylinder and six-cylinder petrol engines powered the 5 Series initially. V8 and V10 engines have since been added, which are naturally turbocharged and aspirated. It is easy to see why the 5 Series has become the second highest-selling model for the company, after the 3 Series . As an added bonus, the 5 Series also broke major ground by becoming the first model line to have the word "Series" in its name.
What About The Various Trim Packages?
Five trim levels are offered to those who are looking to take home the latest edition of the BMW 5 Series home. These trim levels include: the 530i, 530i xDrive, 540i, 540i xDrive, and M550i xDrive . Each of these trim levels offers a different set of features and it is important for prospective owners to learn as much as possible. The differences may be subtle but each of these trim packages is sure to fit the specific needs of various drivers.  
For example, the 530i comes with 2.0-liter Turbo Inline-4 Gas, rear-wheel drive and eight-speed automatic transmission. The 530i xDrive has an all-wheel drive, 18-inch aluminum wheels and offers 27 MPH combined fuel economy. As for the 540i, rear-wheel drive and a WiFi hotspot are both available. The 3.0-liter Turbo Inline-6 Gas Engine/ 3.0-liter Turbo Inline-6 Hybrid is also a highlight.
The 540i xDrive, on the other hand, lets the driver step their game up a bit, so to speak. The bucket seats and the moon roof are both nice touches, in addition to having the same engine specs as the 540i. Last but certainly not least, the M550i xDrive has a 4.4-liter Twin-Turbo V8 Gas engine and a head-up display. The power and opulence on display here is incredible as well, as the M550i provides 523 hp @ 5500 rpm.
Surely, There Are Some Cool Features?
When it comes to infotainment and connectivity, there is no shortage of awesome features to report on. Every 5 Series comes standard with a 12.3-inch high-resolution central display screen. The iDrive rotary knob is used to control it, but the driver can also utilize a wide range of voice commands. The screen can also be tapped by the driver, which is sure to make life much easier.
Meanwhile, there are others who will want to know about BMW's Gesture Control option. For some, this is considered to be more of a gimmick , while others benefit immensely. It's exactly as it sounds, the driver will have the ability to control the vehicle through the usage of hand gestures.
Drivers who properly configure their digital gauge display (which also comes standard) are able to access a sizable amount of information with relative ease.  
The tech suite also includes Navigation, a USB port, Bluetooth audio, SiriusXM satellite radio,and Apple CarPlay and Android Auto capability. It is safe to say that all of the driver's creature comforts will be handled.
Why Is The 5 Series Considered The "Ultimate Driving Experience"?
It should go without saying that the 5 Series is one of the best-selling models that BMW currently has available. These powerful driving machines are often referred to as the "ultimate driving experience" and for good reason. But why is this the case?
For starters, the comfort and luxury that these vehicles have to offer is top of the line and second to none. There is plenty of headroom and legroom and with the split-folding standard rear seats, the amount of trunk space that is available is eye-popping.
The front and back seats are equally spacious and supportive. The dual-zone automatic climate control is another element that many drivers prioritize when it comes time to decide a new or preowned vehicle.  
In fact, many drivers end up pleasantly surprised by the endless list of standard features that the 5 Series has to offer. It may be hard to believe but a rearview camera, front and rear parking sensors, cruise control, pedestrian detection sensors, auto braking and blind-spot monitoring are all included. A car that does not require any additional customization is always going to draw a lot of attention.
That's All Well and Good But How Fast Does It Go?
All the speed demons out there are going to want to know more about this and rightfully so. The BMW 5 Series provides no shortage of thrills for those who like to push the limits a bit. It is important to note that BMW 5 Series speeds were reaching truly absurd heights before The Gentleman's Agreement For those who are unaware, this is an agreement that was reached between the primary car manufacturers in Germany.  
BMW, Mercedes-Benz and Audi came together and agreed to limit most of their standard edition vehicles to top speeds of 155 MPH. This choice was made for multiple reasons, as there were widespread concerns about road safety and environmental damage.  
That does not mean that these companies stopped manufacturing fast vehicles altogether, though. The standard models come with the limiter but there are options that can be installed to disable it. While the newer BMW 5 Series models typically top out around 130 MPH , alterations can be made by those who are looking to push things a bit further. These vehicles make their way from 0 to 60 within a mere 5.9 seconds as well.
Are There Any Issues To Be Aware Of?
It is important to note all of these issues can be addressed with a routine BMW maintenance schedule, so do not worry yourself too much. It's always important to be proactive instead of reactive, especially as far as any luxury vehicle is concerned.
Air conditioning concerns can be addressed by taking the time to check all of your fan settings before any issues take place. Have the professionals take a closer look at the cooling system, as these failures are a common problem with BMW 5 Series vehicles (and check that you are running with BMW-approved motor oil).
Don't make the mistake of procrastinating because permanent engine damage could occur. Timing chains will also have to be checked out regularly, to ensure that there is no danger of it snapping.
Why Is The BMW 5 Series So Expensive?
The BMW 5 Series ranges anywhere from $54,000 to $103,000 , depending on the model that is being purchased. Of course, there are always going to be people who wonder why these vehicles are so expensive. The reality is that they are some of the most well-rounded vehicles that you are going to find on the roadway these days. The appeal that these cars have to offer more than justifies their price tag.  
Even on the roughest of roads, drivers will enjoy the smoothest of rides. That's not something that anyone can put a price on too easily. Yes, it costs more than other cars in the same class but this is money well spent. The power that is supplied by each engine is plentiful and for those who are concerned about safety, the 5 Series has a perfect score.
The cabin in roomy, the infotainment system is easy to learn and as discussed above, there are a plethora of awesome standard features. The reviews are tremendous and there are few luxury midsize cars that can match what the BMW 5 Series has to offer.