Desert racing has grown into an extremely popular hobby globally. With competitions everywhere from Southern California to Pakistan, anywhere with a desert is a great place to compete. But with so many competitions, it's sometimes difficult to figure out which event you should go to.
With that in mind, I've compiled a list of some of the best racing organizations and events. Here are ten of the best desert racing organizations.
National & International Racing Organizations
The following organizations, in no particular order, organize & host races throughout the United States, Mexico and other international locations (like the Saharan Desert).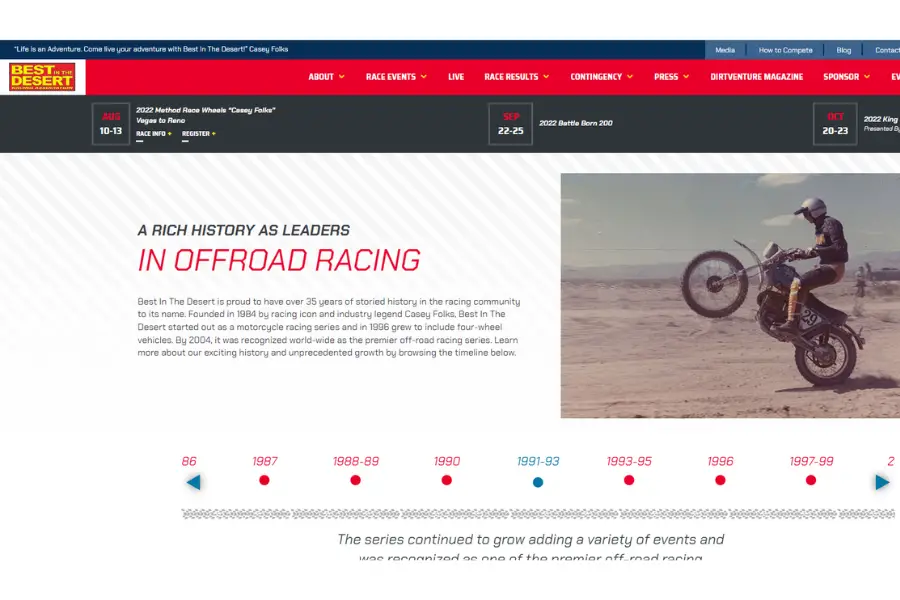 Founded by Casey Folks back in 1984, the Best in the Desert has earned its name. The organization has grown immensely over nearly four decades and achieved global attention. Now in the hands of Casey Folks's sons, Daryl and Bryan, the organization continues to grow. Race Operations Manager Jeff Phillips and Event Coordinator Megan Phillips also help hone the races.
BITD earns its place on this list for its quality racing and excellent sustainability practices. Partnered with the Bureau of Land Management in Arizona and Nevada, BITD does what it can to reduce its footprint. They're dedicated to clean racing and protecting the environment being raced through. Races like the BITD – Cal City Desert Challenge have earned a reputation for adrenaline and sustainability.
As far as the races themselves, competitors have plenty of options. Races are primarily based in Arizona, Nevada, and California. Many of BITD's competitions include motorcycle, quad, UTV, truck, and car racing. Some see race promoters and media coverage, such as the 2021 Cal City Desert Challenge or BITD Bluewater Desert Challenge. Nov 04-07 BITD is usually packed, but a full list of their upcoming events is found here.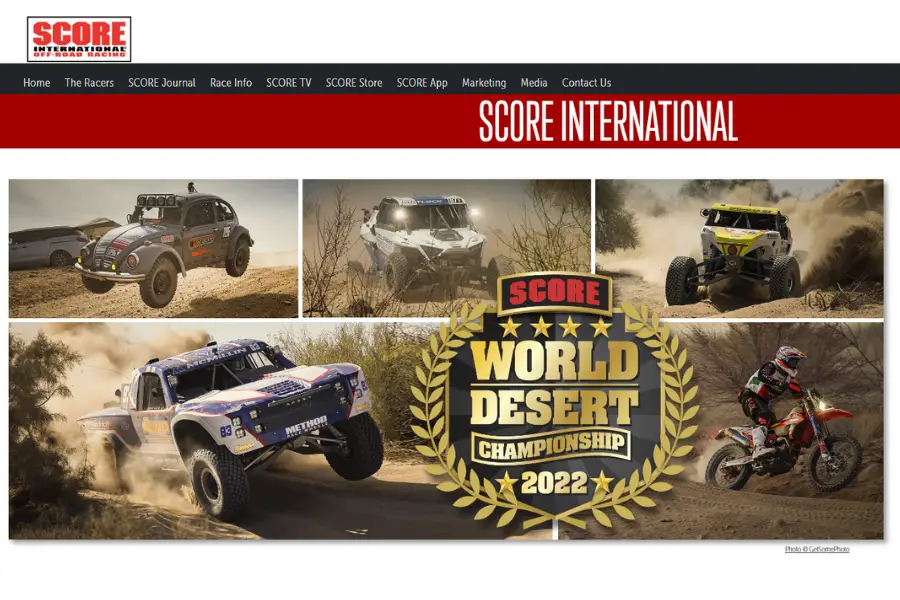 Now that we have sentiment out of the way let's check out SCORE International! This famous organization was founded by Mickey Thompson back in 1973. Since then it was published by Sal Fish in 2012 and handed over to its current handlers, Jose Grijalva and Juan Tintos. SCORE stands for Southern California Off-Road Enthusiasts.
Since then, SCORE has grown immensely, even licensing a burger restaurant in Chula Vista, California. They have a huge spread of races with a focus on Baja series. These races are held off-road in remote areas. Races can sometimes have highway segments if an alternate route isn't usable.
Their annual selection includes the Baja 500, Baja 400, Baja 1000, and San Felipe 250. Arguably, the Baja 1000 is the most prestigious of these races. The dates for these races are found here on their site. Desert racers can sign up for classes of any vehicle type, including buggy, quad, motorcycle, a Baja race truck and more.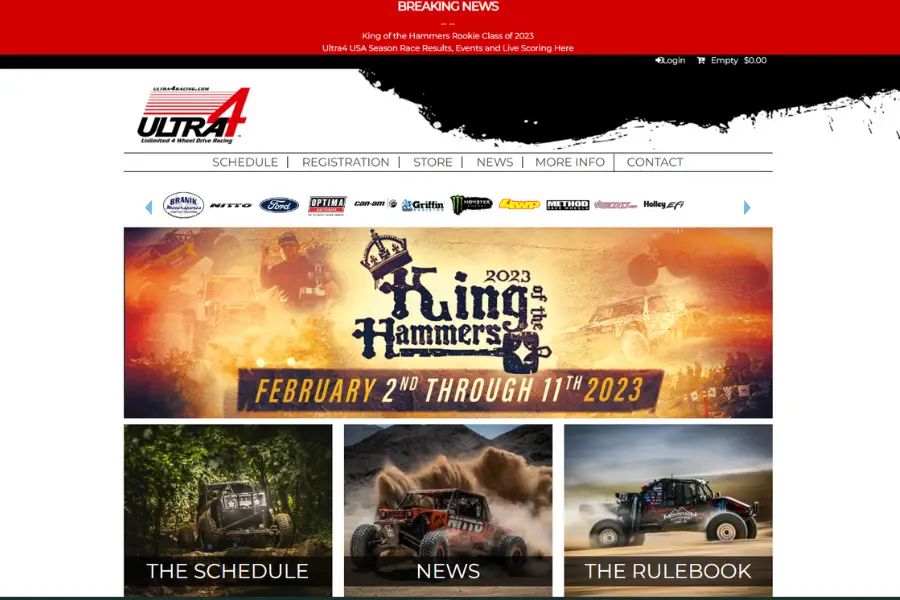 King of The Hammers is one of the world's most well-known and toughest races. Their site touts that they've evolved from twelve teams racing over a case of beer and the right to brag to more than 300 teams. They have viewership in the tens of thousands at the races and more than half a million average viewers on online streams.
King of The Hammers takes place every February in Johnson Valley, California. The ULTRA4 Racing Series takes place as seven races in various places in the United States. These races are qualifiers for the King of The Hammers race itself, one of the most prestigious off-road races in the industry.
Hammerking established the ULTRA4 class for these races, making it so all cars have to have 4-wheel drive. Other than this requirement, class is completely unlimited, adding immense variety to the cars that join the races. Racers come in all shapes and sizes with speeds over 100 MPH. It's a great way for racers to show off their skills.
If you want to join in on the prestigious competition, you and your race team can check out their schedule here. 
The Legacy Racing Association (usually written as LEGACY Racing Association for emphasis) is based out of Las Vegas, Nevada. This organization was founded recently by Liz Marshall and Donald & Kristy Jackson. While new, the experience in the team brings an enormous amount of talent and know-how to the desert racing scene.
Focused on growing the sport, the team is committed to bringing passion to desert racing. LEGACY is still getting its feet off the ground, but they've brought a fresh group into organizing, hosting, and promoting world-class off-road races.
LEGACY has a focus on championship-caliber off-road racing and holds multiple competitions a year. These races are usually based in their operations out of Nevada. Their Desert Showdown is an exceptionally popular option, welcoming cars, trucks, and UTVs.
LEGACY also holds larger races, such as their Hare Scrambles. These welcome motorcycles and quads, while other races may include cars, desert trucks, and UTVs. For a list of their upcoming races, visit their calendar here.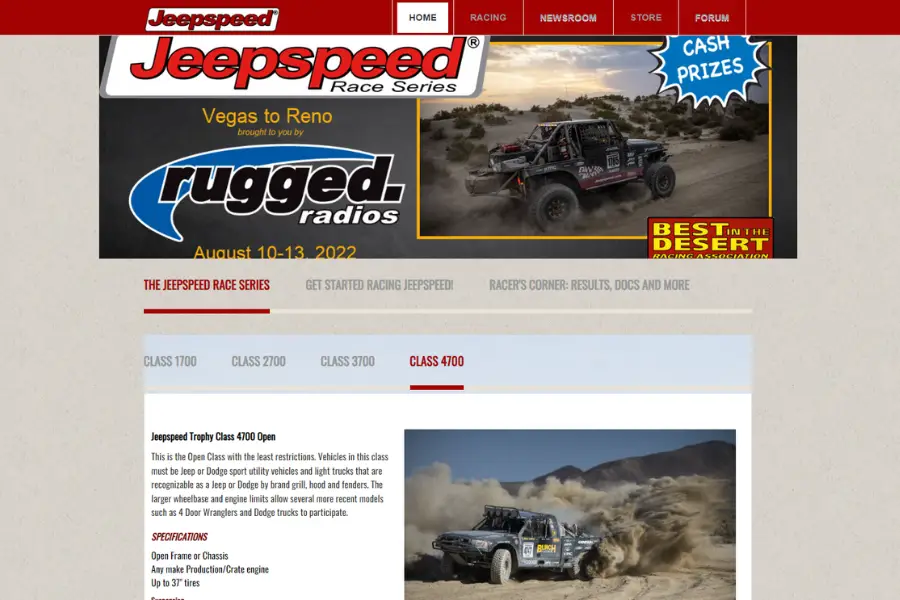 The first entry on the list is Jeepspeed Off-Road Racing. Founded by Clive Skilton in 2001, Skilton was inspired to begin the racing organization by the 2000 Dakar Rally. His goal was to create an affordable race-and-rally class in the United States, which has succeeded immensely over the last two decades.
Focused on giving Jeep enthusiasts an affordable racing adventure, much of Jeepspeed is based on keeping costs low and adrenaline high. Currently, the organization is also headed by general manager Mike Barnett and membership director Michelle Nelson. The majority of their events are held in Nevada.
The racing itself is high octane and customizable. Competitors build their own Jeep truck to fit their budget and skill level. Focused on entry-level racing, fierce competition still welcomes professionals. Yielding an average of twenty to thirty desert trucks a race, Jeepspeed provides a great desert racing competition.
Their most famous race is arguably the Parker 425 (hosted by Best in the Desert). This race flaunts the fact that it's the only off-road race to begin on pavement and transition to the dirt. Versatile drivers and vehicles are great for this mixed bag, but you'll have to get in quickly. Each race has about thirty competitors, so get your name down before it's full.
If you've always wanted to take your customized Jeep (whatever you decided to name it) and thrash it in the desert, this series is your chance!
For a calendar of their races, visit Jeepspeed's website here.
The National Off-Road Racing Association was founded in 1967 by Ed Pearlman and Don Francisco. At the time of its founding, NORRA was the first racing body devoted to off-road racing. After going dormant for decades, the organization returned in 2010 to the Baja California Peninsula.
Operating under the slogan "Honoring the past and forging the future," NORRA remains one of the most prestigious organizations. The decades have seen some changes to their layout, but the racing remains some of the best desert racing you can have.
Their most popular race is the historic Mexican 1000. This race pays respect to the past of the organization while adapting to the future. Classes included bikes, quads, UTVs, and more. 4-wheel classes range from vintage, classic vehicles up to the most recent releases in racing. 
The schedule for 2022 is found here on their website. It's important to note that NORRA is open to changing these depending on Mexican health authorities. The COVID pandemic is still liable to force alterations in 2022.
The seventh on our list, Valley Off-Road Racing Association was established in 1975. Focused on family-oriented regional racing, the organization is currently run by Laura and BJ Butcher, the CEO and Race Director respectively. Working with an experienced and expert staff, much of VORRA's work is done through volunteers and community support.
VORRA is an exceptionally affordable environment for a family day at the races. It's a great place to go to get loved ones into your desert racing hobby. With a focus on safety and fun, VORRA is welcoming to experts and beginners alike. The decades of experience and rigid coursing make a day with VORRA a race well spent.
Most of VORRA's events are based in California and Nevada. The Vorra X-Treme Short Course race welcomes UTVs, buggies, and trucks. This course is based in California with courses in Glen Helen, E Street MX, and Prairie City.
The VORRA Desert Open Series has courses in Hawthorne, Yerington, and Fallon. This Nevada-based race also welcomes UTVs, buggies, and trucks. You can find the full schedule on their site here.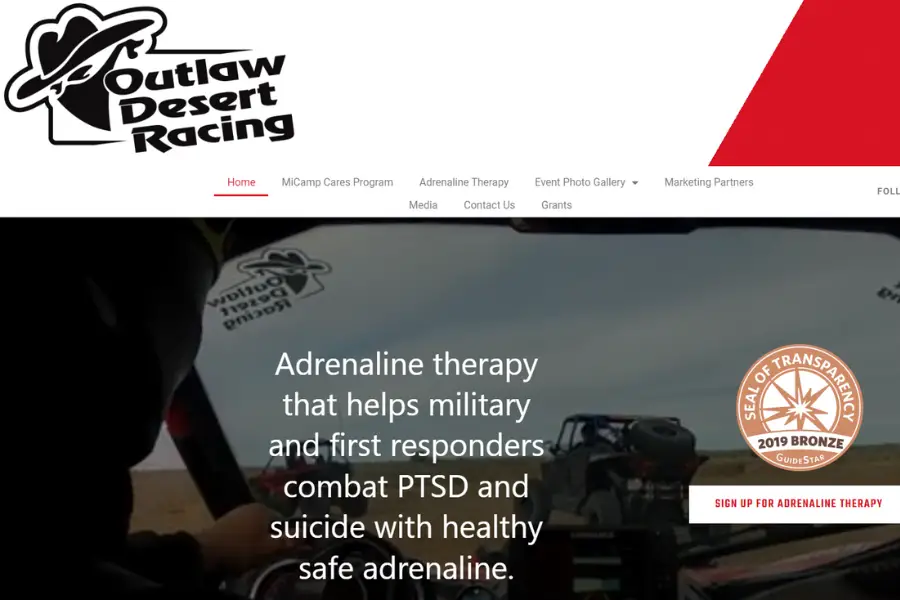 Outlaw Desert Racing is a unique entry on this list and one that absolutely deserves its place. They're races with a cause, and it's one that I fully believe in. Founded about twenty years ago, Outlaw Desert Racing recently shifted its organization to a more community-centered one.
Specifically, ODR has shifted owners and become a non-profit organization. After years of races that earned national attention, ODR is now focused on helping the community around them. To quote their website, "We wanted to do more for our community to help others and be positive role models for the younger generation."
ODR has helped with events like gathering and loading donated items for hurricane relief, such as 2017's Hurricane Harvey. They're also known for their adrenaline therapy programs. Here, they allow active and veteran military or first responders onto the course during pre-runs. This therapeutic approach helps "show them that there is more to life and there are people who care."
It's worth saying that ODR isn't the same competitive atmosphere as the other entries here. Endurance races and elapsed-time race runs usually take a back seat to simple adrenaline-seeking fun. But if you're out racing to celebrate the hobby and sense of community, ODR is worth a spotlight. Their New Mexico races and camps hold an enormous amount of fun, and their message is vital.
For more information on Outlaw Desert Racing, visit their site here. You can also contact them to volunteer or support them. Of course, they're happy to help you get out on the course if you'd like to give adrenaline therapy a shot.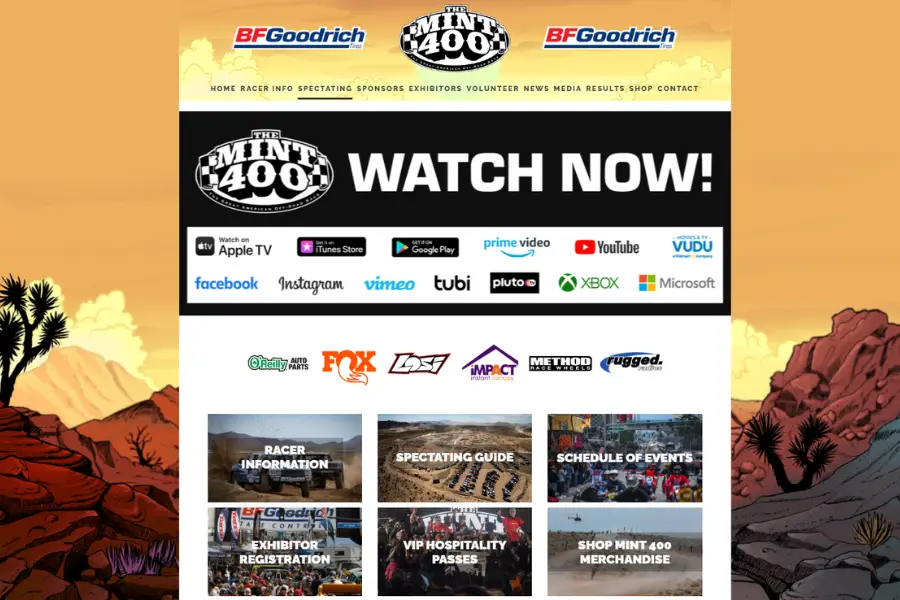 More detailed information coming soon.
Regional US Racing Organizations
The following organizations coordinate & host races throughout the United States but are limited to smaller geographic regions. These racing organizations will quite often not be sanctioned or have reciprocity with the larger organizations.
Some of them will so it's best to check with all of the organizations to find out more about their various classes and the rules pertaining to each.
The Mojave Off-Road Racing Enthusiasts, or MORE, was founded in the late nineties. From there, the family-oriented organization has grown to one of the most premier racing outlets in the United States.
As one would expect from the name, MORE is based out of the Mojave desert. Most of their races occur in the Californian part of the Mojave, specifically. Tracks go throughout Lucerne Valley, Barstow, Glen Helen, and other parts of California.
MORE has plenty of popular races, but two, in particular, stand out. The Toys for Tots 200 is a charity race that raises funds and awareness for Toys for Tots. October also sees the Powder Puff Race for the Cure. This ladies-only six-race series raises funds and awareness for breast cancer in honor of Breast Cancer Awareness Month.
MORE grows more and more every year, constantly bolstering the scene in Southern California. The races are focused mostly on affordability and safe adrenaline-seeking fun. Many races are beginner-friendly, making it a great place to practice or start earning stripes. Multiple classes are represented by the races as well.
Visit their website here for a full schedule of Mojave Off-Road Racing Enthusiasts races. You can also check out their points standing here to see how the competition shapes up. That way, you know what to expect if you're thinking of going for glory.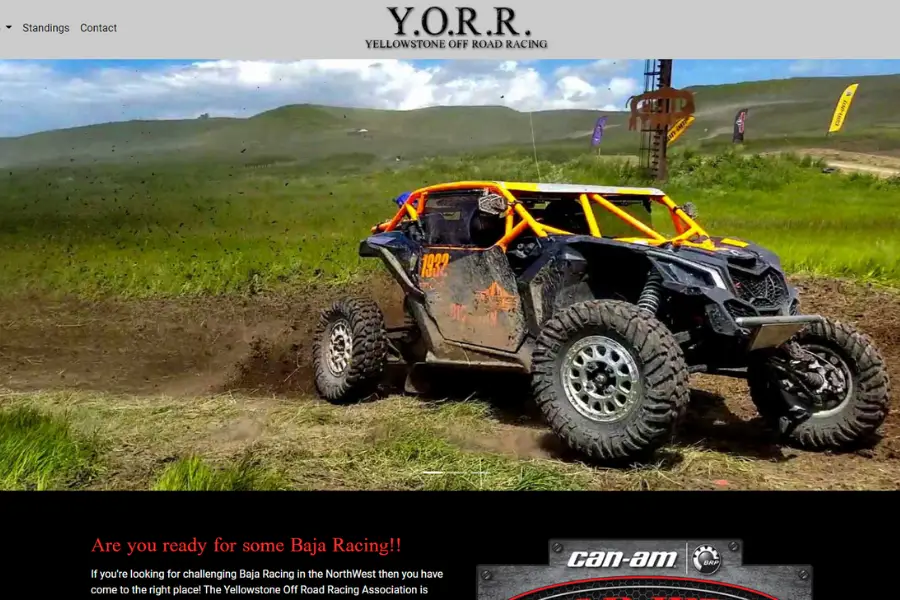 The final entry making the list is the Yellowstone Off-Road Racing Association or YORR. YORR has a series of races that chase through Montana, Wyoming, and South Dakota. One of their biggest flaunts is their youth races to help kids practice and get into the racing culture.
YORR has four primary races – the Big Sky 200, High Desert 100, Buffalo Chip 100, and Wild West 100. These races welcome multiple different classes of vehicles, including UTV, Comp, and stock. The most popular of these is the Big Sky 200. Held in Broadview, Montana, this lengthy race can go fully into the night. 
However, it's worth knowing that their scheduling is currently tentative because of the COVID-19 pandemic. YORR is prepared to change its scheduling around to accommodate things as well as they can. If you're going to compete in these races, check out their schedule here and make sure you can adjust if needed. You can also contact them directly for more information.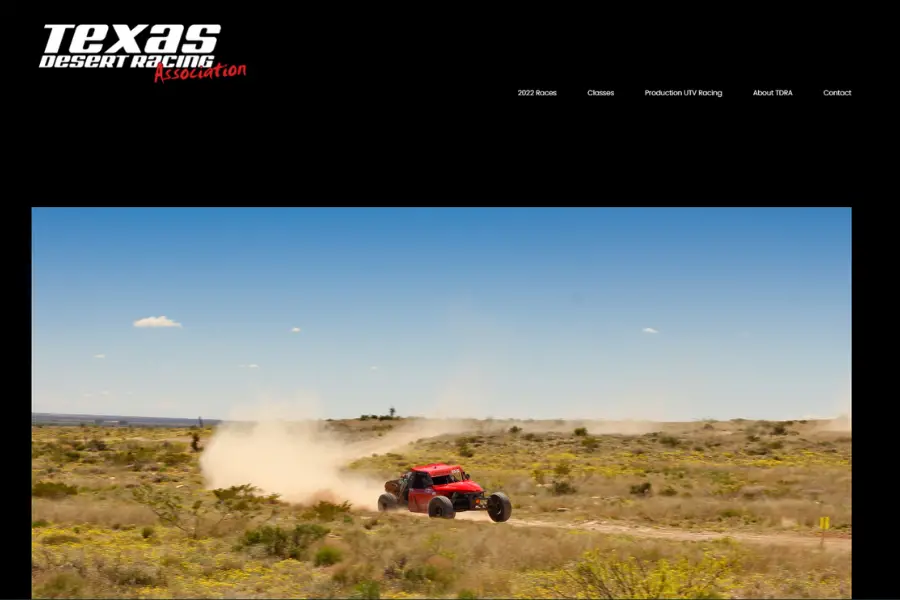 More detailed information coming soon.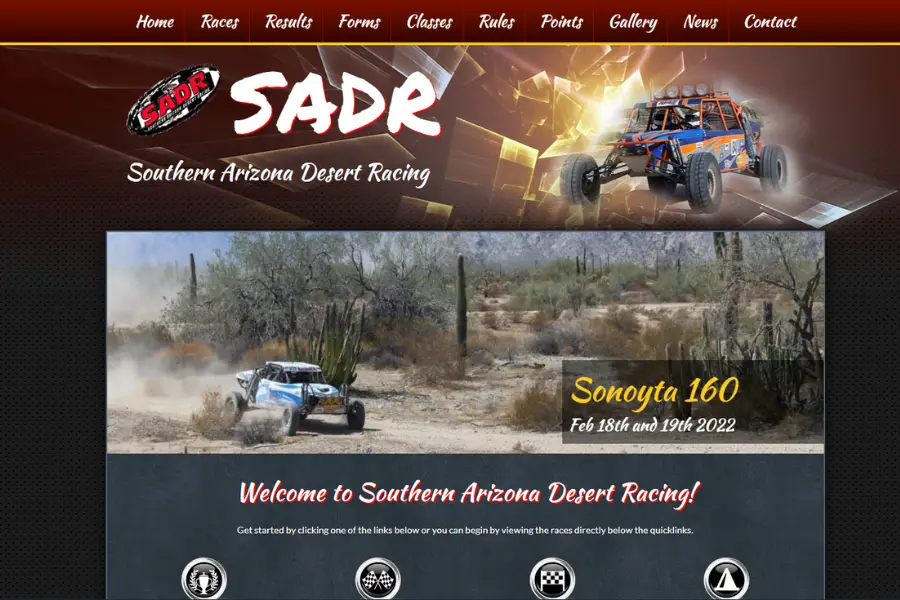 More detailed information coming soon. 
Motorcycle Racing Association of Northern Nevada (MRANN)
More detailed information coming soon.
Arizona Desert Racing Association
More detailed information coming soon.
Arizona Off-Road Promotions (AZOP)
More detailed information coming soon.
Short Course Off-Road & Stadium Racing Organizations (and Series)
The following short course racing organizations plan & execute races throughout the United States but are limited to specific courses, tracks and stadiums.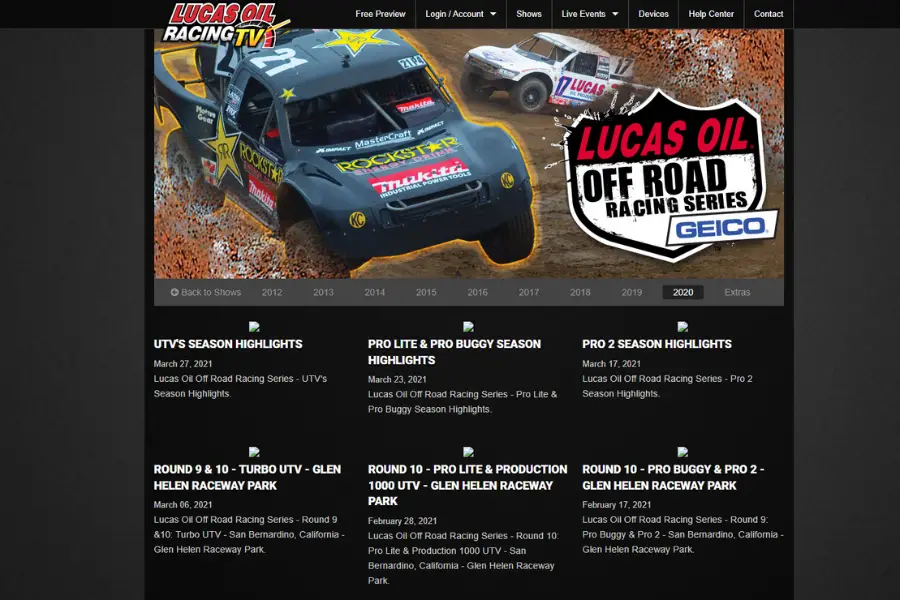 More detailed information coming soon.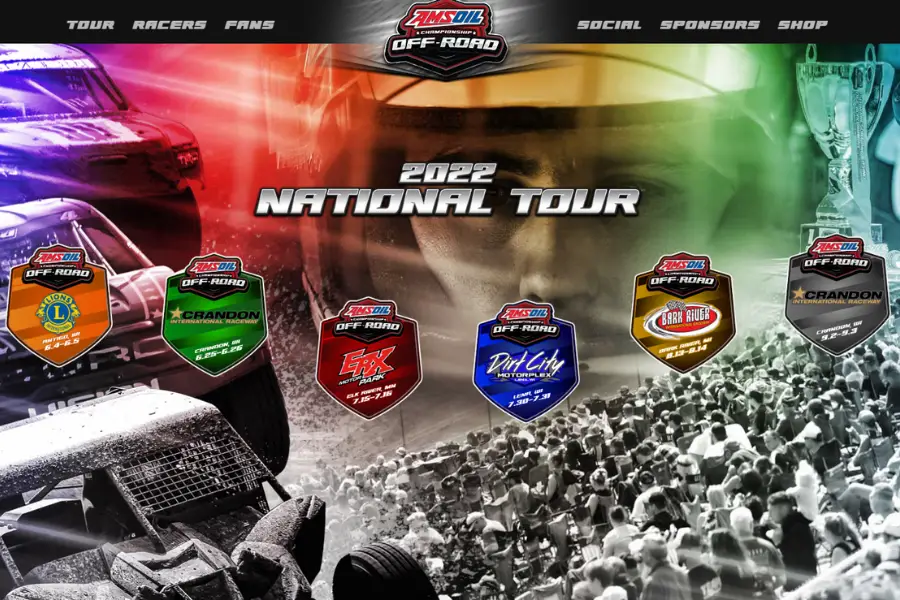 More detailed information coming soon.
More detailed information coming soon.
If we missed any that are local to you please let us know.